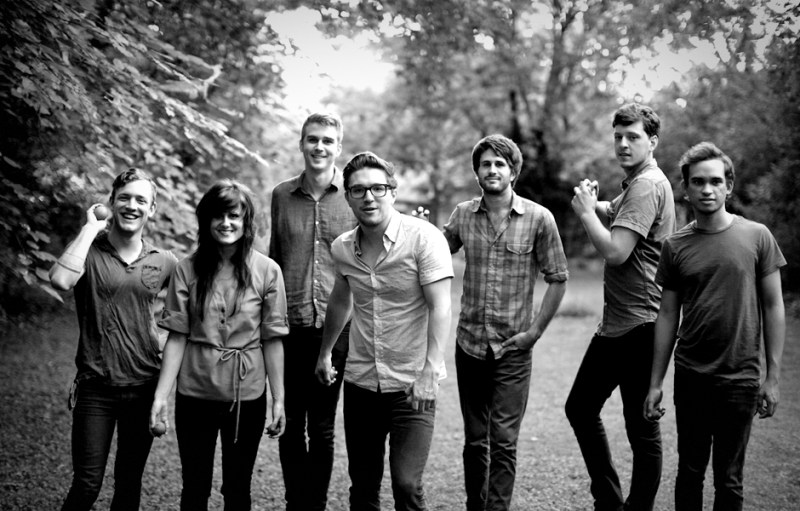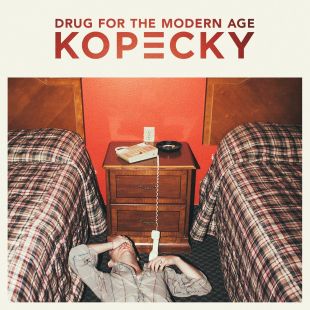 Kopecky's sophomore album, Drug For the Modern Age, comes out on Tuesday, May 19th, via ATO Records. The Nashville-based band has gone through some shakeups, (the least of which includes a change of name from Kopecky Family Band), since their 2012 debut full-length, Kids Raising Kids. The album, originally self-released, was rereleased in late 2013 by ATO Records, the band's current label.
Their debut's title and—with six members, including a cellist—the band's size invite comparisons to Arcade Fire. Gabe Simon and Kelsey Kopecky even split vocal duties not unlike Win Butler and Régine Chassagne. Kopecky, however, play a brand of folky pop rather than the anxious rock of the Canadian indie stars. This is not to say that Kopecky's music is frivolous by any means. The opening track, for example, is titled "Die Young," and Drug For the Modern Age's lyrics see the band exploring topics like the sudden loss of a loved one, divorce, and addiction.
Guitarist/vocalist Gabe Simon noted, "Our goal was to talk about all these very serious things we were dealing with, but in a way that felt nothing like wallowing and more like standing triumphantly." The record's sound reflects that with few tracks that bow to melancholy. Though Kopecky's lyrics deal with somber topics the music remains upbeat.  Lead single "Quarterback" boasts a rocking earworm of a chorus, while Drug For the Modern Age's titular and closing track is an anthem looking for a crowd.
Drug For the Modern Age is a major step for Kopecky. After a promising debut album, the band has (through difficult personal trials) found a sense of maturity that pairs well with their ever impressive pop sensibilities. The album is available through Amazon and iTunes.
Editors' Recommendations