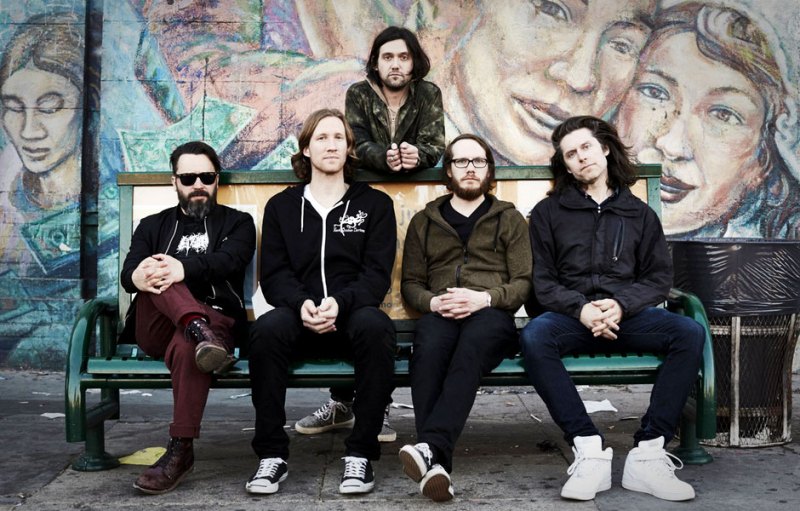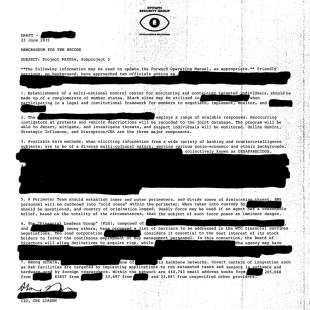 Conor Oberst's Desaparecidos are returning with their sophomore album, Payola, thirteen years after their debut came out. The band's new full-length arrives via Epitaph on June 23rd.
Though it has been over a decade since the band last put out a full-length record they are picking up right where they off with their melodic brand of punk. It is an invigorating sound that combines well with Oberst's lyrics. While his other projects—namely the music he has released as Bright Eyes and under his own name—waxes introspective, Desaparecidos are vigorously political. The opening three tracks, for example, are titled "The Left is Right," "Underground Man," and "City on the Hill."
Desaparecidos reunited in 2010 and have been releasing singles and performing since. In fact, all three opening tracks were released as singles, with "City on the Hill" the most recent of the tracks to come out. The video only premiered this past April. The other two tracks were both initially released last year as 7″s and paired with other songs featured on the album.
A number of those songs address specific events of the past few years. "The Left is Right" explicitly brings up the Occupy Movement, and "Anonymous" focuses on the hacker group of the same name. In the hands of a less skilled lyricist these topics could easily have been addressed inadequately, but Oberst's songs have held up over the past two years and will likely maintain their relevance in the future. "The Left is Right" and "Anonymous" may address two timely issues, but the songs' take on the two movements is not at all dated.
Desaparecidos are not a band that deal in subtlety, but their energy is contagious and backed with Oberst's excellent lyrics. Payola is a strong comeback from a much loved punk band and makes for interesting listening for anyone curious to hear the less introspective, more political side of Conor Oberst.
Payola is available through Amazon, iTunes, and Epitaph.
Editors' Recommendations