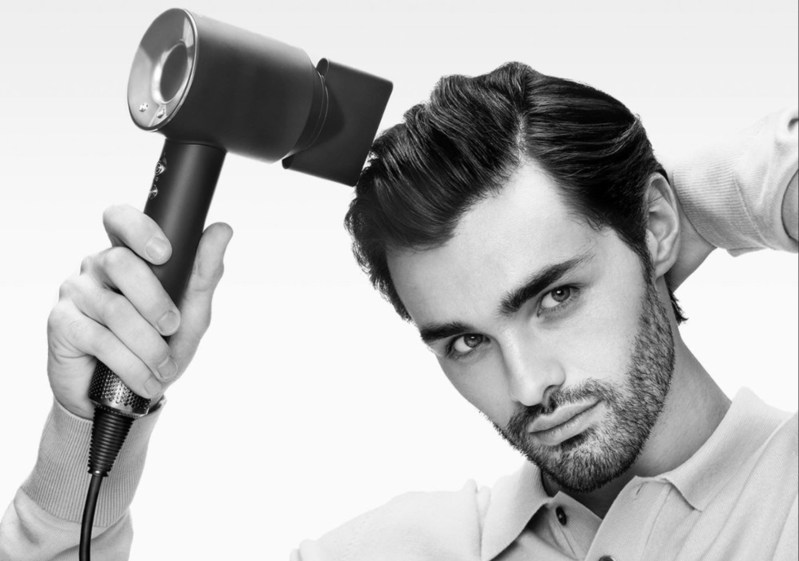 You may know Dyson for its vacuums and bladeless fans, but Dyson beauty products are just as high quality. Take it's hair dryer, the Dyson Supersonic Origin. It's a high-end hair dryer made specifically to protect your hair against damage, and the price tag certainly reflects that. Luckily, there are some great Black Friday deals floating around, and that includes one from Best Buy on the Dyson Supersonic, discounting it down to $300 from $400. That's a pretty rare discount for a Dyson hair dryer, so be sure to grab it up if it interests you.
Why you should buy the Dyson Supersonic Origin Hair Dryer
As you might expect from a Dyson hair dryer, it has a powerful V9 digital motor, which can help it produce a powerful jet of air that's high-pressure and helps dry your hair much faster. On top of that, the air that's coming out is intelligently controlled and monitored 40 times a second to make sure it doesn't get too hot and potentially cause damage to your hair. That means that you can dry your hair quickly without having to worry too much about damaging it as you would with a traditional hair dryer on the highest settings.
Styling and drying are also pretty simple with the single included concentrator which attaches magnetically, although if you want something a bit more complicated, you might have to spring for one of the extra attachments such as the diffuser. Nonetheless, it should work for most men's hairstyles, so you shouldn't have to worry about that, and with three-speed settings and four heat settings, you have a lot of finer control over how you want to style or dry your hair. Also, one of the best parts is that the Dyson Supersonic Origin is pretty small, so you can carry it in a travel bag wherever you go and dry your hair relatively quickly, making this an excellent travel companion.
Overall, the Dyson Supersonic is a great all-around hair dryer, and while it might be a bit expensive, its certainly worth it, especially with the deal from Best Buy bringing it down to $300. That said, if you aren't completely sold on this hair dryer, it's always worth taking a look at our roundup of the best Amazon black friday deals for alternatives.
Editors' Recommendations