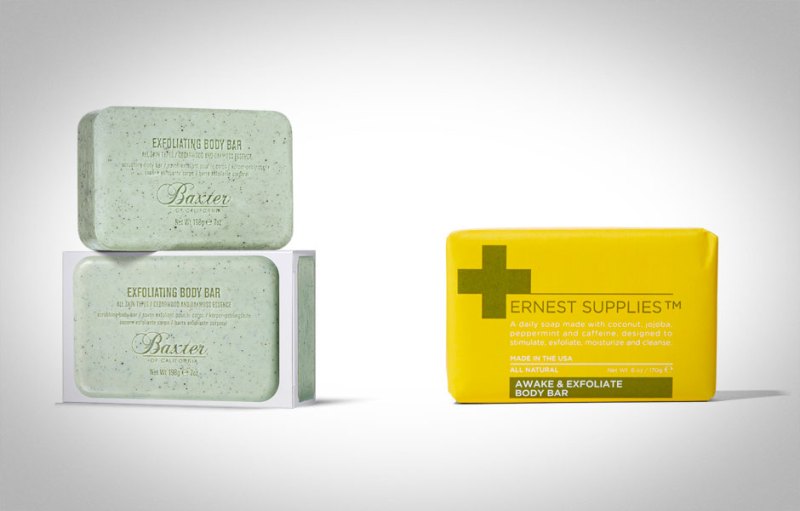 Between the freezing temps, dry air, and requisite hot showers, this season probably hasn't been kind to your skin. And while you may have been coddling your face, we'll wager that you've been neglecting your body, meaning it's bearing the brunt of the extreme weather conditions. The visible effects can include flakiness, ashy spots, and a rough texture. While a heavy-duty moisturizer can go a long way to softening things, first you'll need to slough off the unsightly bits. Get it done with exfoliating soap, which contains natural gritty particles to help you shed dead skin while also rinsing away dirt and grime. These five awesome bars will get you squeaky clean.
Baxter of California Exfoliating Body Bar
A blend of pumice, jojoba meal, and crushed olive seeds helps soften skin. The woodsy scent isn't half bad either.
Ernest Supplies Awake & Exfoliate Body Bar
Wake up with this caffeine-spiked all-natural bar. The invigorating scent of peppermint, grapefruit, and eucalyptus essential oils will also work wonders for a hangover.
Related Article: Beard Balms for Colds
Kiehl's The Ultimate Man Body Scrub Soap
Bran and oats do a body good. In this soap, they work like gangbusters to get rid of rough patches on the elbows, knees, and heels.
Dr. Squatch Pine Tar Soap
We don't recommend outdoor showers in below-freezing temps. Instead, we suggest that you close your eyes, lather up with this pine tar oil infused soap, and pretend you're bathing outside a cabin in the woods.
Portland General Store Hunting Camp Soap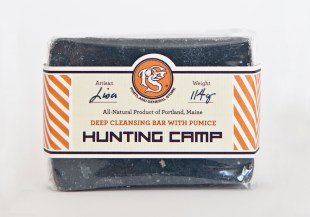 Need a detox? Charcoal, the reason for the inky color, draws out all the nasty crap from your skin so you step out of the shower feeling like a new man.
Editors' Recommendations