Blenders are incredibly versatile appliances both in the kitchen, and out. You can use them to mix and mash ingredients for juices, smoothies, meals, and well beyond. Blender recipes When it comes to cost, they're all over the place, as some are cheap and affordable, while others are more expensive. Luckily, there are usually a ton of great blender deals available, chief among them some excellent Vitamix blender deals, which frankly, is one of the best brands out there in the space.
Wouldn't you know it, Best Buy has some incredible offers available right now on Vitamix blenders, so now's a good time to snag one if you've been waiting. Heck, even if you haven't been waiting for a good blender deal, it's still a great time to take advantage. You can check out those deals below, as we've done all the research and rounded up the best offers for you in one convenient place.
Vitamix Immersion Blender — $125, was $150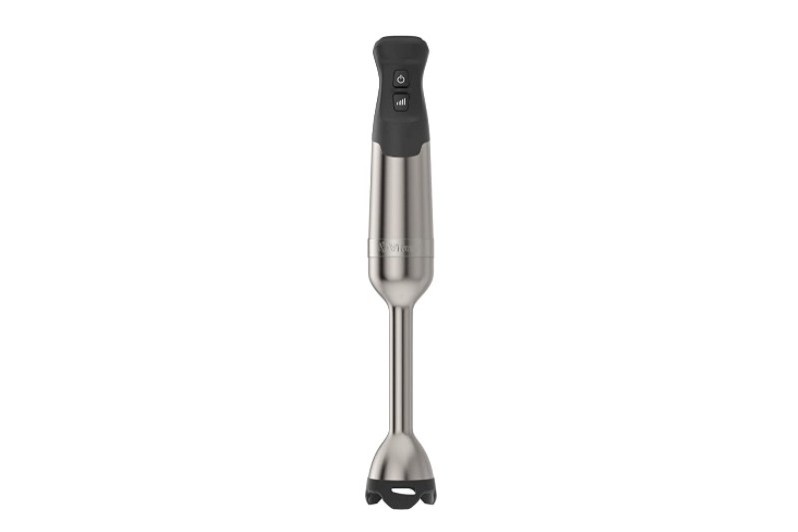 Immersion blenders like this one are rather unique, if you've never had the pleasure of using one before. Unlike traditional blenders, you use them with various containers, like a smoothie cup, bowl, or whatever you want to mix your ingredients in. You can also use the device one-handed, adding ingredients as you go, to really make sure everything is blended nicely and not too chunky.
This Vitamix immersion blender has five variable speed settings, with an LED display, and ergonomic handle. The scratch-resistant guard blade ensures it won't ruin your pots, pans, or dishes. The powerful motor adds heft where it's needed, blending seamlessly with little challenge, if any. The stainless steel body will also match nicely with any other stainless appliances you have in your kitchen.
Vitamix Explorian Series E310 — $300, was $350
As far as blenders go, this one is a pretty good option. It features stainless steel blades, with a dishwasher-safe container — that makes it easy to clean. But there are also plenty of mixing options, to make smoothies, soups, sauces, and frozen desserts galore. The 48-ounce blending cup offers plenty of space to throw in ingredients, whether you're mixing up frozen veggies, fruits, or something else entirely.
A special tamper makes it simple to push down ingredients, closer to the blades, for a better chop without hitting them, stopping the blend, or hurting yourself. If you've ever used a blender like this before then you already know just how useful that can be.
Vitamix Ascent 2300 Series 64-Oz. — $450, was $500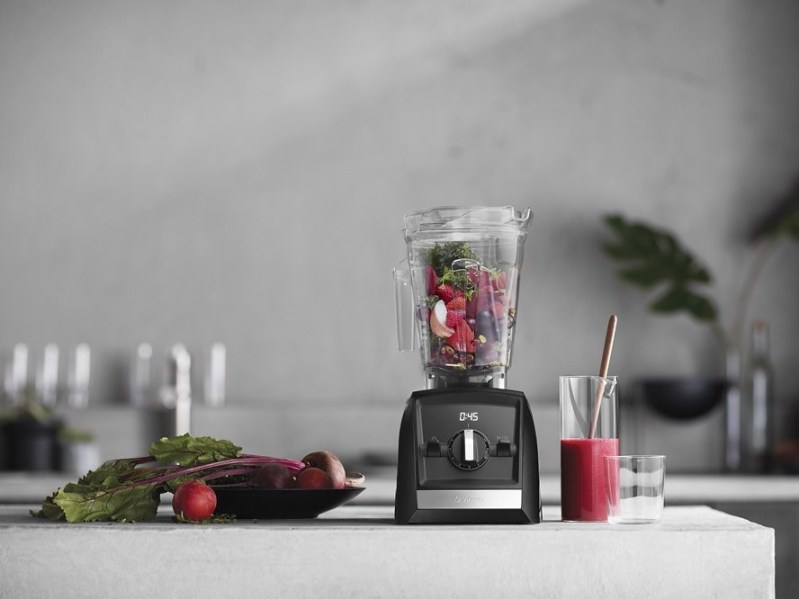 Not unlike Vitamix's other blenders, this one is versatile and has a quite large 64-ounce blending cup, with stainless steel blades. Variable speeds controls, with a pulse option, give you enough control over the blend process, with a tamper that helps you push down the ingredients, closer to the blades.
A digital timer helps you keep track of blend timers, removing the guesswork from the equation, plus this particular model pairs nicely with the Vitamix Perfect Blend app, offering an excellent space for you to reference recipes, programs, and beyond.
Vitamix Ascent 2500 Series 64-Oz. — $500, was $550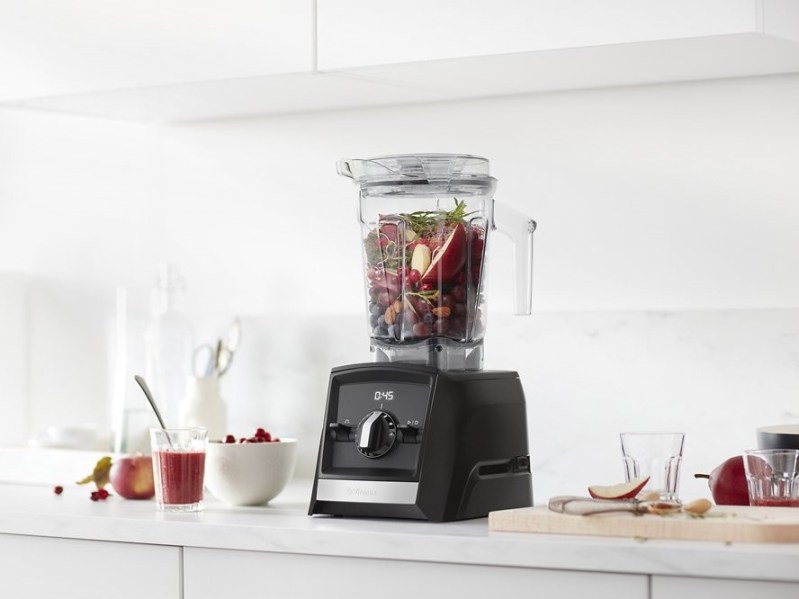 Variable speed controls with a pulse option. Check. Stainless steel blades with an easy-to-use tamper to push down ingredients. Check. A digital timer to keep track of blending times. Check. This excellent pro-quality blender offers all of that, plus wireless connectivity built-in. It can measure the container size you're using, and automatically adjust program settings to match the appropriate blender configuration.
It pairs with the Vitamix Perfect Blend app to offer the smart functionality, but also to provide you with a library of recipes, programs, and more. This blender is also compatible with Vitamix Self-Detect containers in a range of sizes, which help improve the smart functionality overall.
Vitamix Professional Series 10-Speed — $509, was $630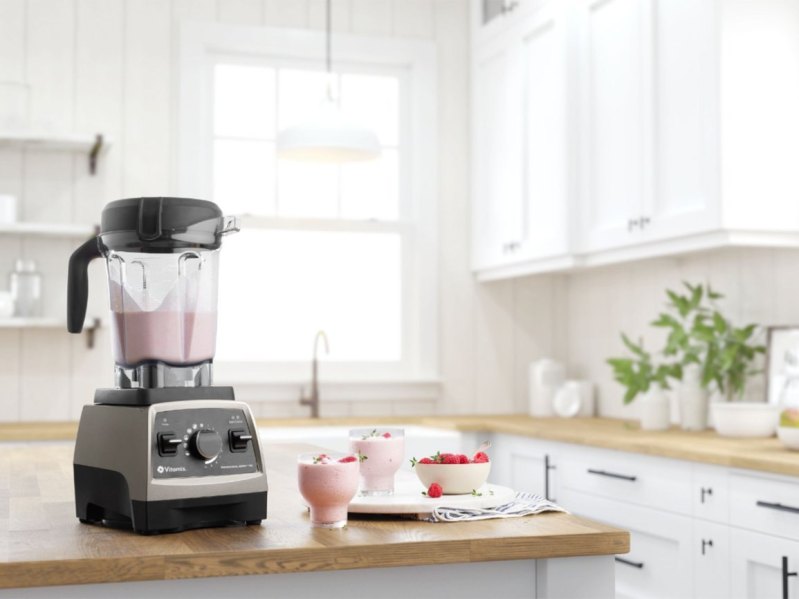 If you want a standard, high-quality blender with ten speeds, stainless steel blades, and a 64-ounce blending cup that accommodates large drink and meal portions, look no further than this Vitamix Professional Series model. A built-in tamper helps you push down ingredients, even in the middle of us, without stopping or impacting the blades.
It comes with a recipe book too, that gives you some inspiration and step-by-step instructions for popular blends.
Vitamix Ascent 3500 Series 64-Oz. — $600, was $700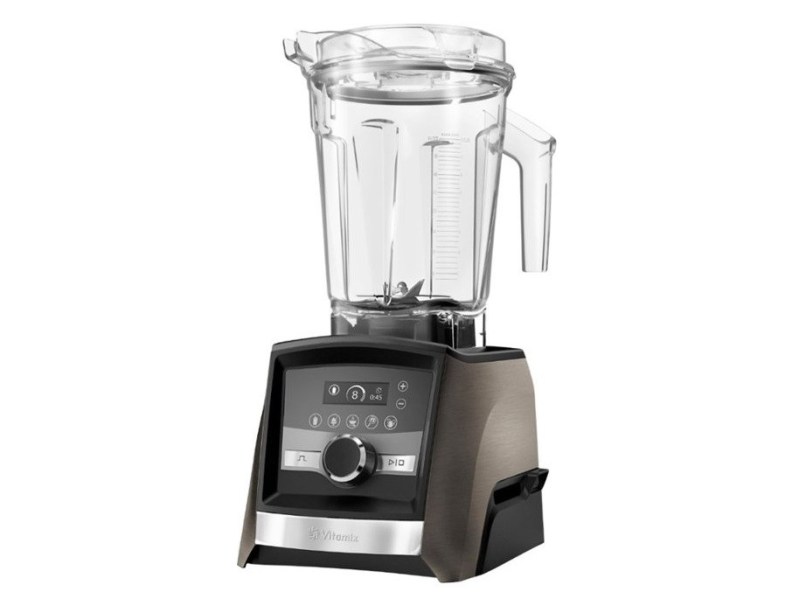 This top-tier blender incorporates touch controls to make choosing settings that much easier. Just set up the blender, making sure to add your ingredients, tap and go. A tamper allows you to push down those ingredients without stopping the blades, like some of the other blenders on the list.
Moreover, it offers five programs, including smoothie, soup, pulse, self-clean, and frozen dessert — to chop up those fruits. The 64-ounce blending cup is large enough to handle a lot of beverage at once, or a lot of food, whatever it is you're making.
Editors' Recommendations