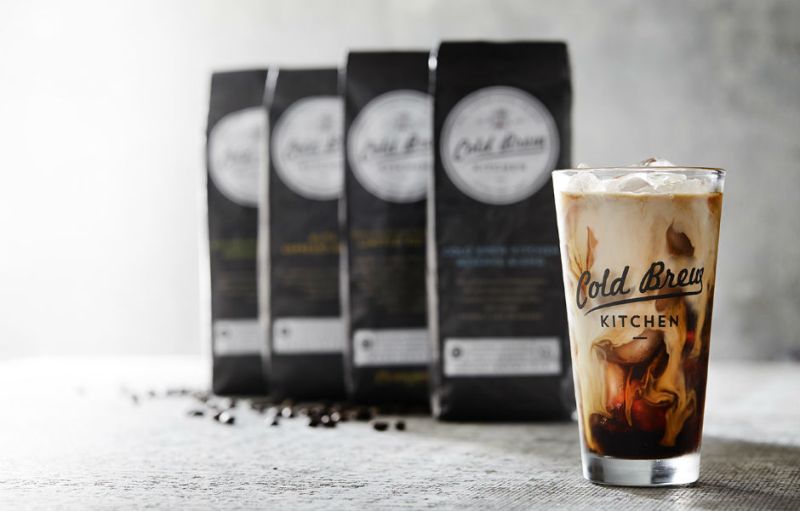 When Jackie Ardery and Mike Moyle, a  retail merchandising executive and a tech-savvy internet security manager, discovered that they not only shared a love for each other, but also for cold brew, the married couple immediately embarked on a journey tasting the different varieties on the market, taking notes on each one. They even began giving coffee to each other as gifts. Soon, their fridge was filled with jars of cold brew. Next thing they knew, everywhere they went, they were giving tips on where to find cold brew.
So they decided to turn their passion into a business that turned into Cold Brew Kitchen, a one-stop shop for all things cold brew — coffee, drinkware, and accessories. "We created this brand because when we started home cold brewing, we couldn't find direction on what coffees to buy," said Ardery. "Coffee is personal, of course, but over the years we found we kept coming back to similar roast profiles and origins that made great tasting cold brew every time."
Cold Brew Kitchen sources their beans, which are medium to dark-roasted blend, from South America. "One of the things that makes our offering unique is that it is the only full line of coffees that have only been tested for taste using the cold brew method," said Ardery. "The offering is balanced, from the everyday Reserve Blend up to our Specialty Grade Limited Edition, sourced in small quantity by Thrive Farmers. All the varieties of Cold Brew Kitchen brand are coarse ground for cold brewing, which is unique in the market."
And what are Ardery and Moyle's secrets to the perfect cup of cold brew? "There is no real secret to making a good batch of cold brew, except that you must start with great tasting water (filtered is best) and we recommend steeping for 12 hours," said Ardery. "One thing people don't readily know is that you can experience the health benefits of cold brew by steeping it, then heating it up on a stovetop or microwave if you prefer hot coffee. Another thing I love about cold brewing is that depending on your level of consumption, you're making it for several days or more than a week. Our favorite thing is waking up and knowing we are headed right to the kitchen, no stopping to prepare anything."

For more information, visit coldbrewkitchen.com.
Editors' Recommendations