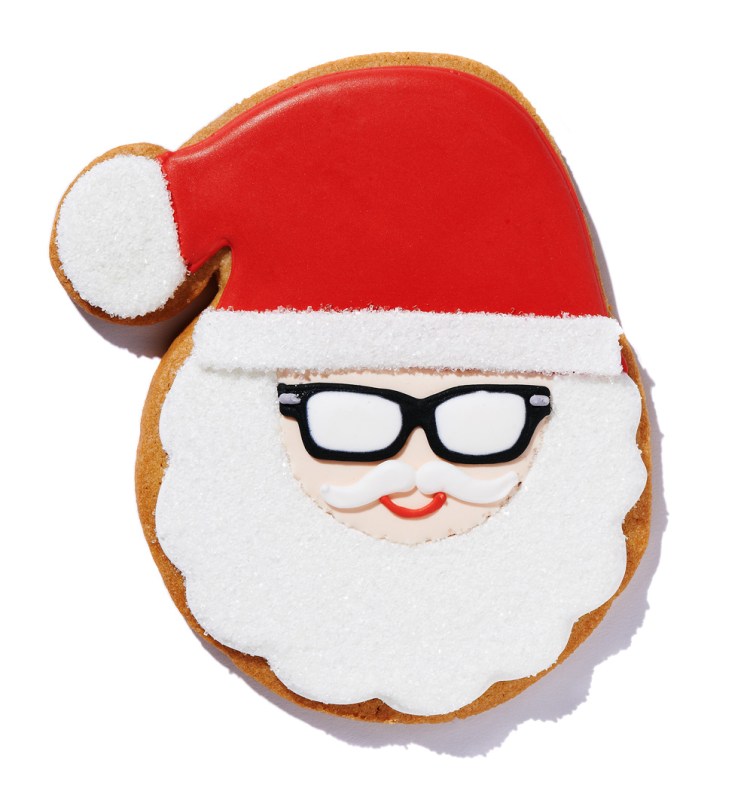 What's sweeter than the gift of vision? The gift of vision and a cookie. If you're not familiar with Warby Parker, they make some of the sleekest and most stylish glasses available at an extremely affordable price. The company was started by four Wharton School graduates (Neil Blumenthal, Andrew Hunt, Jeffrey Raider, and David Gilboa) who wanted to provide high quality eyewear at a fraction of the price.
How did they do this? They cut out the middleman of course.
To celebrate the holiday season, Warby Parker is including a giant, custom hand-iced cookie from the famous Eleni's New York bakery. Each gift card will be boxed up and include an edible four-eyed Santa Claus. "Why a cookie?" says the company, "Because cookies are up there with puppies, new socks, and finding money in the street on our list of Universally Pleasing Things."
The gift cards are available in the following amounts: $50, $95, $145, and $195.
The company's glasses are so reasonably priced that $95 will buy you or your visually challenged loved one, a pair of über-cool prescription eyeglasses.
One of Warby Parker's neatest features is their free home try-on program. Parker will send you 5 frames of your choice to play around with for 5 days to help you make the big decision. Be warned, you may have difficulty choosing just one style.
Since the holidays are also about the spirit of giving, you should know that Warby Parker is a company that has always given back. For every pair of eyeglasses sold, the company provides a pair to someone in need. Chic glasses, an adorable cookie, and you get to help someone in need – all at the same time. Now that's a sweet deal.
Editors' Recommendations