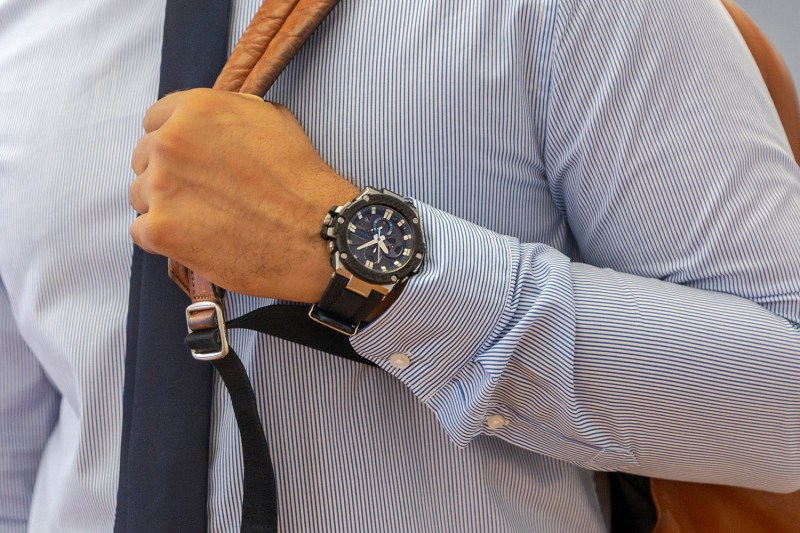 Amazon has a huge sale going on right now on Casio watches with some timepieces available from just $17. If you're looking for a new and inexpensive addition to your watch, this is the place to look right now. All you need to do is hit the button below to check out the 60+ watches on sale right now. While we strongly recommend you check them out for yourself given how many are available, we've also taken the time to highlight a few key examples if you need some guidance before hitting the buy button.
What to shop for in the Amazon Casio watch sale
The best Casio watches are pretty varied while still being stylish and cost-effective. If you want something truly retro, consider the with a black band. It's currently down to $22 from $30. It has a 10 year battery life, 100m water resistance, an LED backlight and dual time facility. It also caters for 31 different time zones across 48 cities, plus it has a stopwatch, alarm, and countdown facility. In terms of style, it might not be one of the best watches but it's certainly practical.
Alternatively, how about the with a nylon band? It's 25% off right now so it's down to $27 from $36. It has a date indicator in the three o'clock position along with a LED light for easy visibility whether it's day or night. An analog (3-hand) movement looks great while resin glass protects it. It's also ideal for a more rugged lifestyle thanks to being made from rugged cloth and having 100m water resistance.
For something more expensive but feature-rich, consider the for $71 reduced from $100. It has an impressive water resistance depth of 200m while its analog hands are illuminated by the colored LED. It's possible to adjust how long the LED light is active for with plenty of information lit up as needed. It's great for a more rugged aesthetic or if you simply have a more active lifestyle and want a watch that reflects that mentality.
Whatever you're considering buying from these examples, you need to check out the Casio watch sale for yourself. To do so, simply tap the button below. There are dozens of watches on sale with some costing just $17 so it's worth checking out now before Amazon wraps up the sale.
Editors' Recommendations