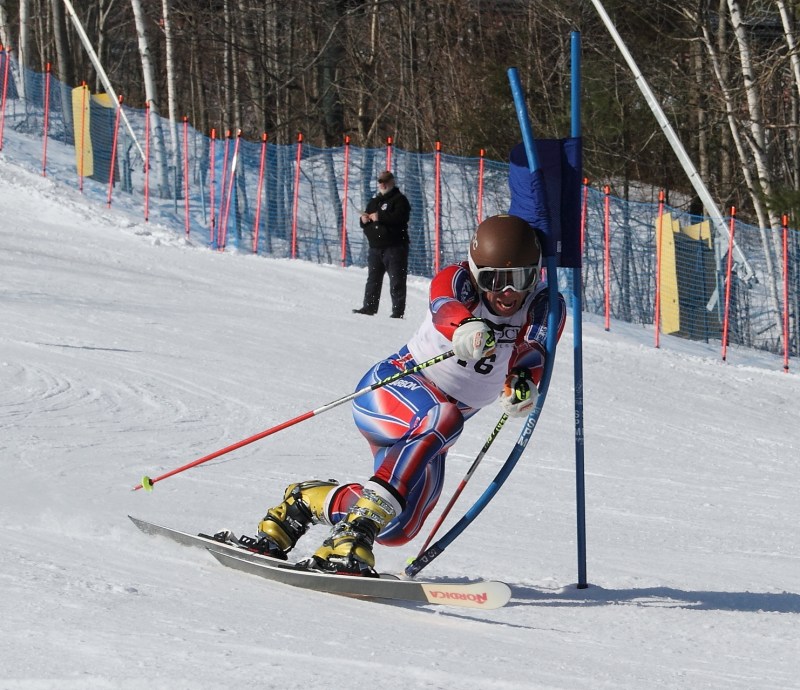 Let's face it. Despite the bone-chilling temperatures and lack of sun-sustaining vitamin D, winter sports can make Northeastern temperatures bearable. Even, dare I say, fun? Downhill skiing and snowboarding are all well and good, but lately many snow-bound adventurers have been trying their hand at Telemark, a hybrid of downhill and cross-country skiing. Not only has the sport gained ground among back-country skiers, it has even become a world-renowned racing event, perhaps one we will see in the 2018 Winter Olympics.
Russ Hobbs, President of the U.S. Telemark Association, has watched the Telemark racing world evolve over the past ten years. "The most important shift I've seen is an international effort to get Telemark skiing into the Olympics. We have groups from Norway, Germany, Sweden, Great Britain, the US, and Japan, working to get in on the action."
So what's the problem? It's not like Telemark racing isn't hard enough. Skiers in the Parallel Sprint shoot down a mountain through gates, making huge turns that look like deep, thigh-ripping lunges. At the bottom of the hill, they bank a 360-degree curve before bolting into the final cross-country stretch. In other events, Telemark racers have to complete a jump as well.
They aren't only judged on time, but on the quality of every single turn coming down the hill. These guys take the toughest aspects from downhill racing and cross-country skiing, and then compete against one another for time and precision.
According to Hobbs, the global network of Telemark associations will need to figure out which races are most Olympic (read: television) friendly, so that the entire world can watch. Our money's on the Parallel Sprint, where both skiers race head-to-head beside each other.
Even if you don't have your sites set on gold in 2018, most ski resorts have coaches that can teach the art of the Telemark turn (yes, your heel is supposed to lift out of the boot!) Hobbs recommends checking out several mountains in the Northeast, including Waterville Valley in New Hampshire and Sugarbush in Vermont. Happy free heeling, people!
Editors' Recommendations