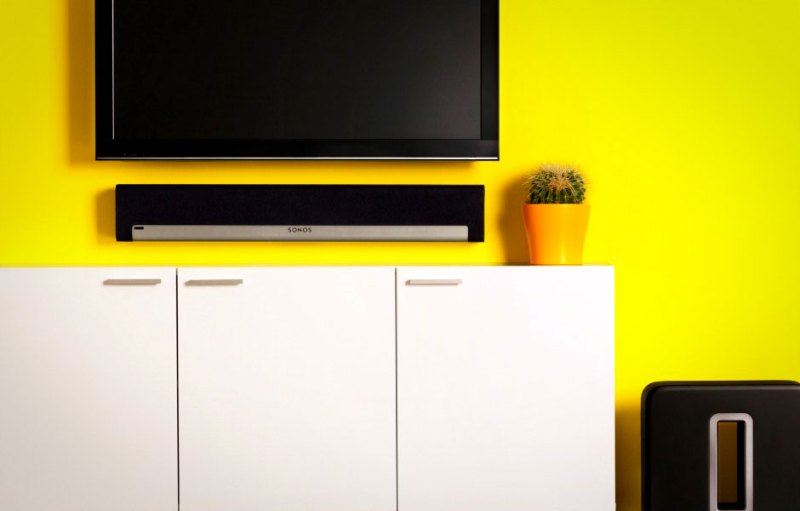 Have you ever dreamed of being able to hear music in all of the rooms in your home at once? The Sonos Wireless HiFi system allows you to do that. "Sonos allows for music to be a social experience again," said Sonos senior PR manager Eric Nielsen.
Choose from a number of wireless speakers and audio components, which allow you to play songs from your digital music collection from one app that you can control from any device, whether it be your computer or your phone, thanks to a dedicated wireless network. Opt for the Playbar to amplify your television's sound and have a movie theater-quality listening experience, or enhance your music. Go for a Play:1 speaker for smaller rooms, and a Play:5 for the biggest space in your house.
"If you want the whole house to play the same thing at the same time or if you want different things in different rooms at the same time you can make the listening choice that is right for the moment," said Nielsen. " Sonos allows any music from any source to be played in any room. Customers can also choose from over 30 music services as well as songs from their music collection so they don't have to change their listening habits. We additionally have an alarm feature that allows you to wake up to any music or radio station you need to start your day with."
Whether you want to wake up to NPR or blast a customized play list at your next house party, unwind alone, or have a rager with all your friends, pick Sonos and experience its crystal clear sound all over your home.
For more information, visit sonos.com.
Editors' Recommendations