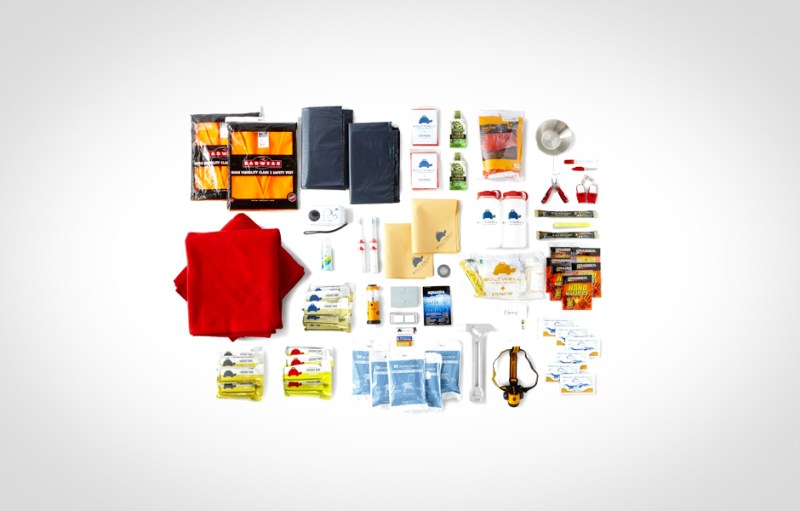 "Yo, what's with all the camouflage?" asked Trae Nunnink when he was searching for survival kits online. Surviving a natural disaster or an attack can be the most harrowing experience someone has to go through, and imagine not being prepared. The trauma of surviving is difficult enough on its own, let alone without the necessary supplies, food and water you need to keep going. All Nunnink, the founder of Boltwell, saw was fear and panic-inducing websites, and, according to its website, "camouflage, more camouflage, and an overwhelming sense of panic." So Nunnink, who worked as an advertising executive, decided to do something about it, so he started Boltwell. "It's important to empower people with proper planning that leads to peace of mind. At Boltwell, we believe preparing for the unexpected doesn't mean going off the deep end to get there."
Nunnink gathered experts on disaster-preparedness — professors, EMTs, general preparedness enthusiasts and a few seriously Type A personalities — and they worked for two years to figured out what products should go into Boltwell kits. Then Nunnink selected a package design that's a departure from your typical survival kits. It has a little turtle with a handle.
The foundation of Boltwell's kits is the B*72, which has everything someone would need to survive for 72 hours, including a pocket lantern, pocket stove, a tube tent, water purification tablets, a medical kit, a radio and more. Boltwell also has a number of disaster-preparedness kits, like the B*66, its car kit that comes with a shovel, an LED flare and an emergency escape tool. The B*7, a pet kit, comes with a collar light, a collapsible bowl and a pet first aid kit. Next time you're thinking of buying a survival kit, head to Boltwell. It could save your life.
For more information, visit boltwell.com.
Editors' Recommendations