The weird, wonderful world of backpacks, panniers, and bags isn't exactly small. Everyone from Patagonia to the mom-and-pop shop down the street from you now makes something that could be construed as "bike-friendly" and "versatile," though few manufactures actually take utilitarian design to heart. North St. Bags — a pint-sized operation that sits amid the bars and basswood-lined streets of Portland, Oregon — does however, with a extraordinary emphasis on small-batch manufacturing, a keen eye for pragmatic construction, and desire to simplify the process from beginning to end.
Related: Troubadour Goods makes bags like you've never seen before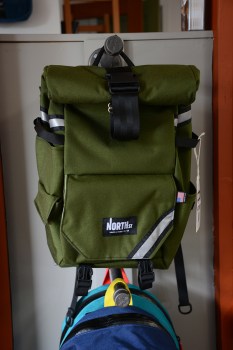 Creating and refining said manufacturing process didn't happen overnight, though. North St. founder Curtis Williams designed his first bag in 2007 while working for a nonprofit in Berkeley, California, and upon moving to the Pacific Northwest two years later, he decided to purchase an industrial sewing machine and set up shop in his small basement in southeast Portland. He quickly found himself making bags for two of his closest friends and tapping into the local market, only to branch out with new products as his relationships with the city's bike-centric dealers began to blossom. Today, North St. Bags and the 10 or so employees that constitute the staff operate out of 1,2000-square-foot space that's not too far from the basement where the venture initially started.
Williams and Kevin Murphy, North St.'s product marking manager, agree that the new space has only streamlined the construction process. The close-quarters of the manufacturing space and accompanying showroom ensures everything is literally within arm's reach, which particularly useful given the company works to turn consumer orders in less than five days using a slew of dedicated machines and passive inventory management. What's even more impressive is that wholesale orders can be carried out in two weeks — a bonafide testament to just how efficient their small-batch manufacturing has become. By building every bag in-house and sourcing the fabrics, trims, and hardware locally and from elsewhere in United States, the folks at North St. can guarantee a quicker turnaround and adapt to customer needs on the fly. It also keeps costs low, since they don't have to deal with wasteful transportation, excess inventory, and long-term commitments that are likely to arise when sourcing overseas.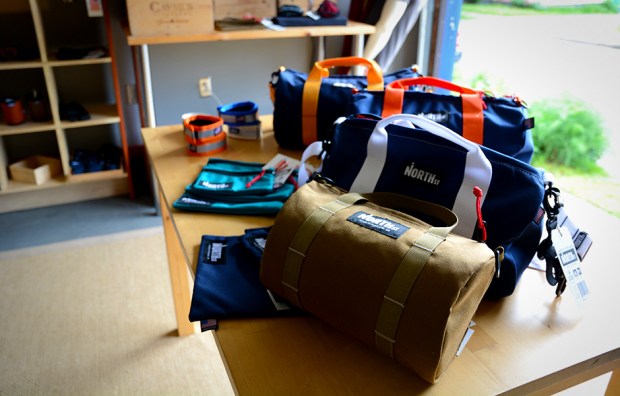 That said, the manufacturing process is only one part of the equation. Design is another, one that Williams has considered since he first envisioned the company's flagship Woodward Convertible ($250) nearly seven years ago. "When you have a bag that you love — you don't get rid it of it," says Williams. "And you can have something that doesn't scream cyclist when you walk out the door." Perhaps that's why North St. is currently in the midst of expanding into the realm of lifestyle apparel.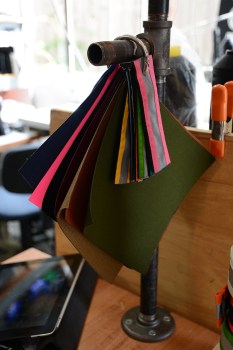 The aforementioned Woodward Convertible is the perfect case in point. The intuitive design allows the bag to function both as a backpack and pannier — all you need to tuck the straps into a built-in flap. The like-minded Route Six ($100) and Scout Duffel ($80) boast a similar level of convenience, not to mention 1000D Cordura fabric and waterproof construction. The rest of North St. Bags' stock is vast and varied — the company now offers go-anywhere backpacks, travel pouches, ankle straps, and totes, among other handmade wears that are as suitable for your bike as your next board meeting — but each offering represents the perfect blend of style, minimalism, and the utmost practicality. Customization is only another facet to think about, one that counts for 33 percent of customer orders.
"We want to make things that are easy-to-use and build, yet remain functional and affordable to consumers," says Murphy. "The elegance just lies in the simplicity."
Check out North St. Bags online to place an order, for more information, or to browse the company's robust selection of gear. You can also find the company's wears at a laundry list of dealers located throughout Portland and elsewhere in the U.S.
Editors' Recommendations