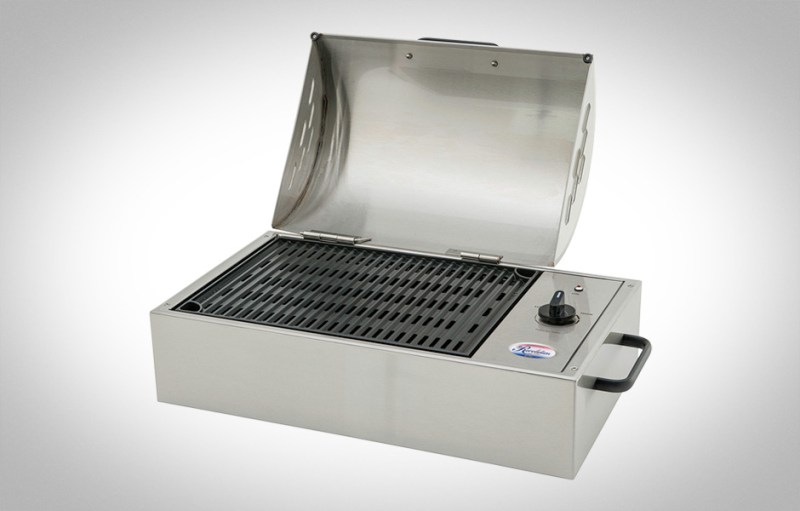 Considering how the holiday season is centered around food, you'd think it would be a prime time for grilling. There's just one problem — it's super cold outside. If you want some good ol' fashioned BBQ, you must either risk frostbite or settle for the oven like a goddamn animal. It's a cruel Sophie's choice devised by the capricious grilling gods.
Fortunately, Kenyon's Revolution Grill is poised to change all that. It's a versatile, portable grill that's UL-approved for indoor and outdoor use. With this grill in your kitchen, you'll no longer have to take your grilling orders from Mother Nature. These grills cost a very reasonable $475 — unless, of course, you can find a way to get one for free.
Related: Urban BBQ: Embrace Indoor Grilling With Kenyon's City Grill
As luck would have it, Kenyon and The Manual are partnering for an exclusive giveaway. By week's end, one lucky participant can increase his or her winter grilling capacity by 100%. To enter to win a Kenyon Revolution Grill, all you need to do is follow one of the links below.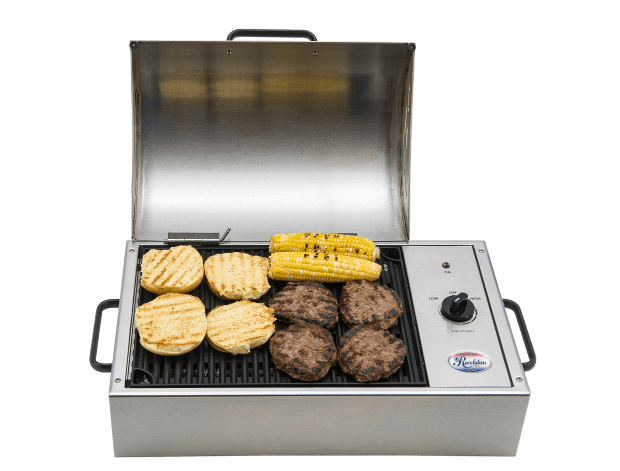 You probably don't need more reasons to enter our free grill giveaway, but we'll give you a few anyway. The Revolution Grill has 8 different heat settings, a max heat of 500 degrees, a non-stick grate, a removable and dishwasher-safe lid, and much more. This grill can do virtually do everything your typical outdoor-only grill can do, and it can do it indoors. At the very least, the Revolution Grill can provide an additional cooking surface during hectic holiday meal preparations.     
Click here to learn more about the Revolution Grill, and click the links below to enter the giveaway.
Editors' Recommendations