Frank Lloyd Wright's final home, the Norman Lykes House, has hit the market. Though the famed architect passed away before the design could be completed, his style can clearly be seen throughout the home.
Like all of Wright's creations, the home is one with its natural surroundings and almost seems to blend into the mountains. The designs were completed by his apprentice, John Rattenbury, and the original home was 2,800 square feet. When the Lykes sold it in 1994, Rattenbury was brought on again to design an extension and renovate the home in a way that remained true to Wright's original vision. Now at 3,095 square feet, the home is being put up for sale.
Located in Palm Canyon in Phoenix, Arizona, the Norman Lykes House is a beautiful representation of the evolution of one of America's greatest architects. There are the staples that Wright was known for, like custom built-in furniture and plenty of windows, but this home stands out for one impressive reason: it's a series of circles.
In his later years, Wright began to experiment with playful geometry (as seen in his design for the Guggenheim), doing away with the standard rectangle and delving into more eccentric shapes. The circular Norman Lykes House is a prime example of this. The unique layout of the home provides a 180-degree view of the stunning valley below.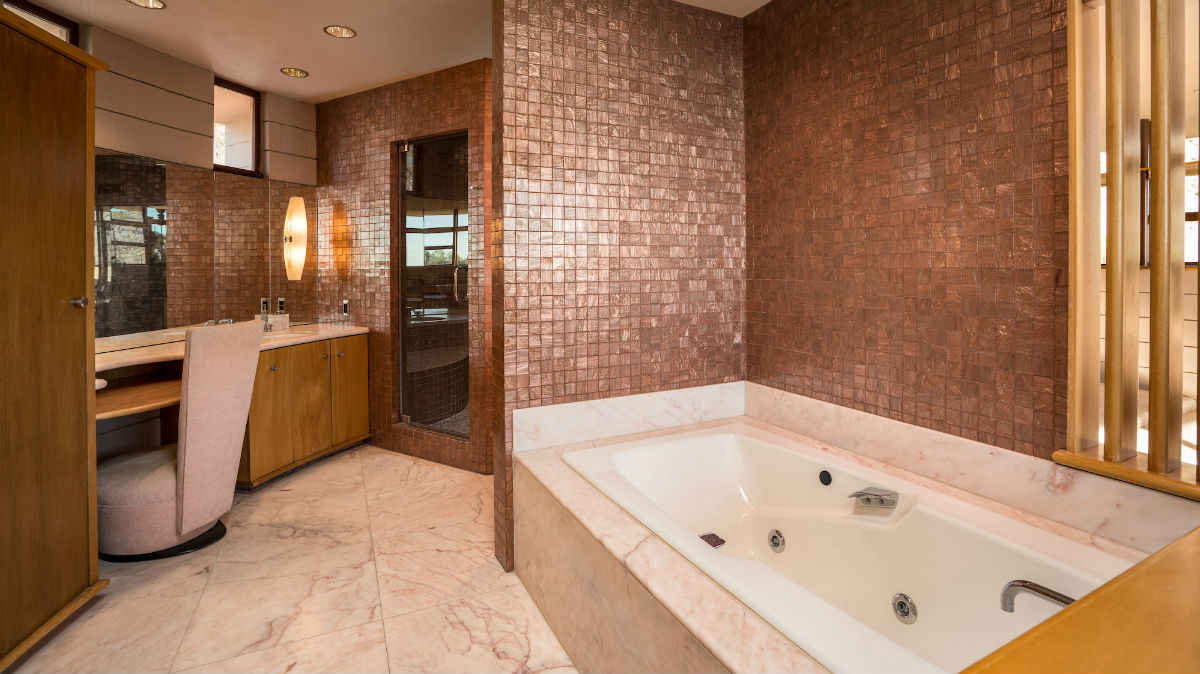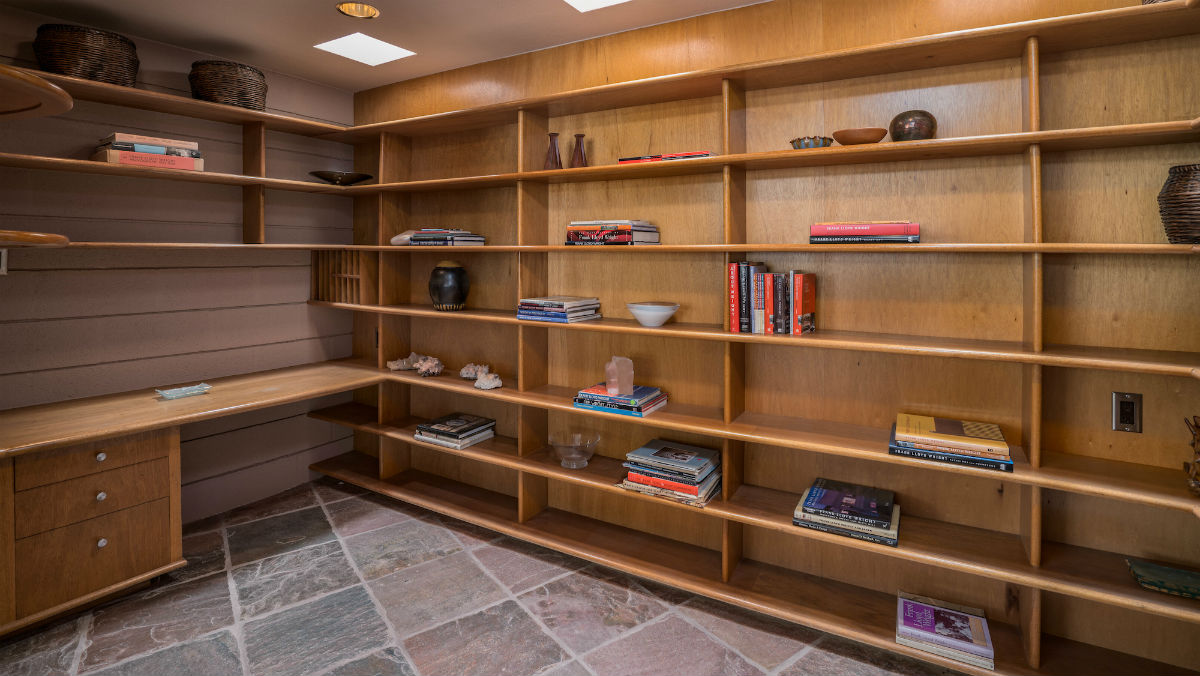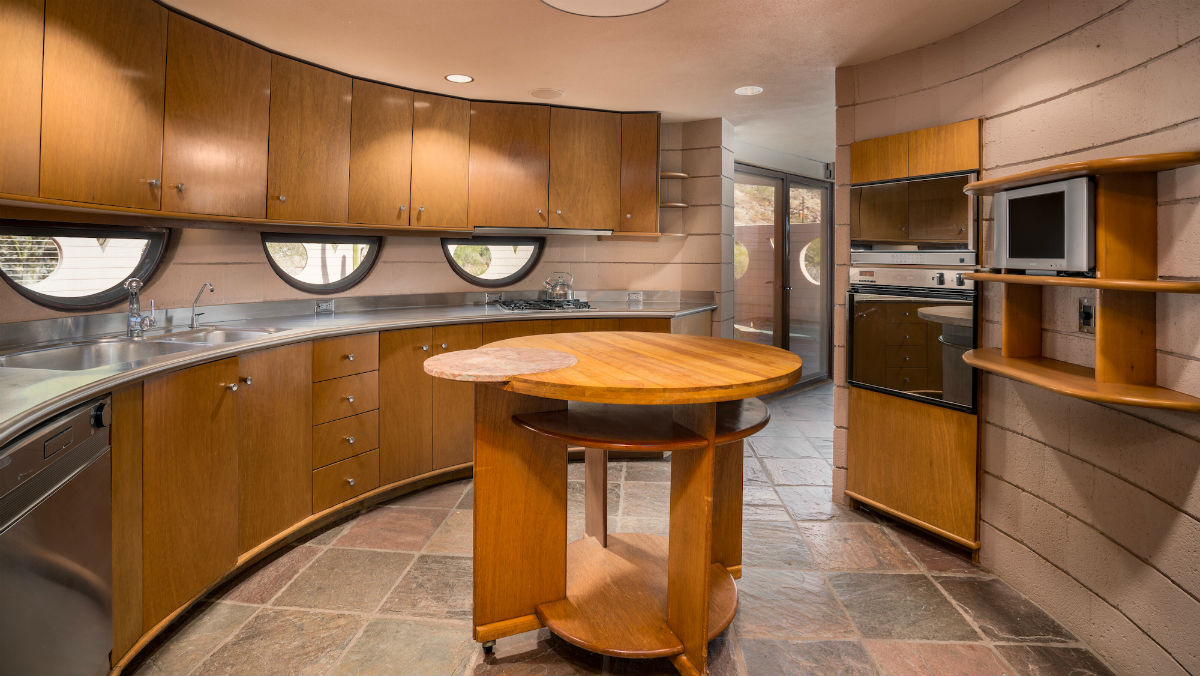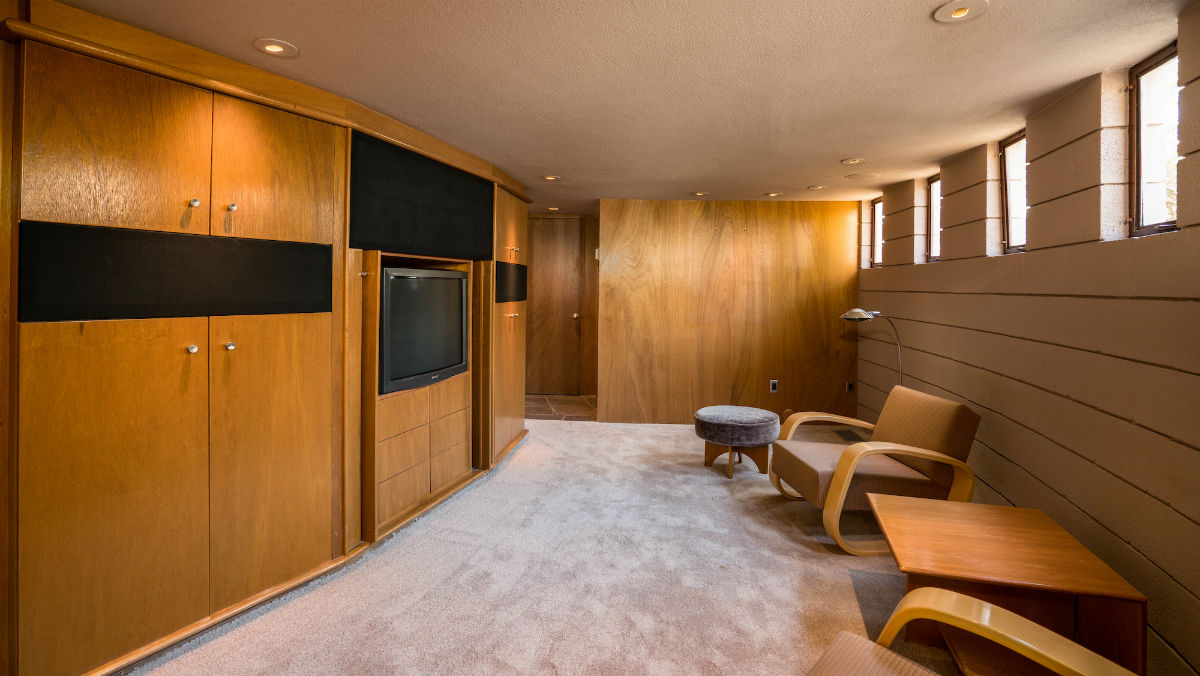 Outside, the home may look slightly futuristic, but there is clear influence from Frank Lloyd Wright: flat, low roof lines; a car port near the entry; and a natural sand color brick facade that allows the home to blend harmoniously with its desert surroundings. A circular garden wall leads visitors to the tucked away entry. Circle openings cut into the garden wall provide a sneak peak of the custom designed crescent-shaped pool on the other side.
Inside, the geometry of the home creates interesting rounded hallways that lead to circular rooms, each with plenty of windows that flood the spaces with natural light. Despite the renovations by the second owners in 1994, all of the original built-in furniture remains — an enormous plus for any Frank Lloyd Wright fan looking to purchase the home. With a large master suite, three guest bedrooms, and three bathrooms, the home offers plenty of space to spread out. There is also a large kitchen, office space, and built-in storage shelves in the curved hallways and entryway.
At an asking price of $3.2 million with The Agency, this is certainly one of the pricier Wright homes to recently come up for sale, but being his final creation makes it worth the price.
Images courtesy of The Agency.
Editors' Recommendations