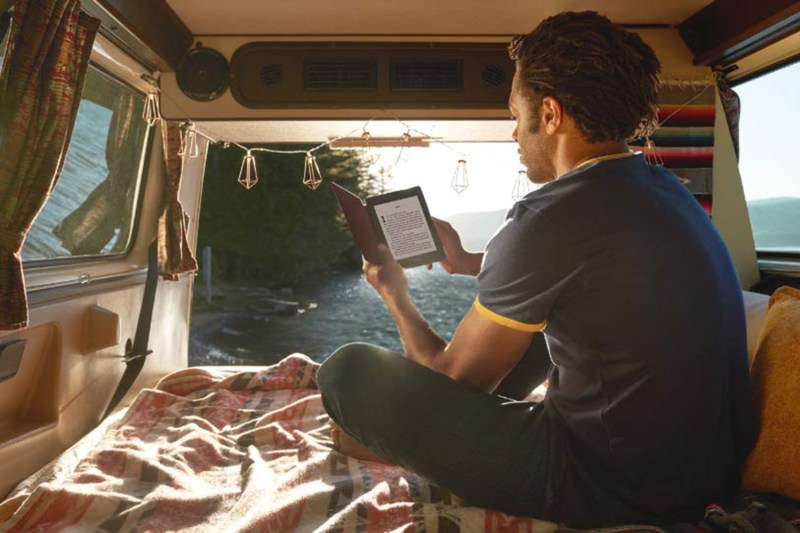 If love reading and own a Kindle, then you'll be happy to see this massive sale on books for Kindle, with over 700 books being discounted. It's also a great opportunity if you're just getting into more heavy reading, so you can grab a bunch of books for a pretty great price to start building your digital library. While you're here, be sure to check out our list of 19 classic books everyone should read, as well as our collection of 12 classic Sci-Fi books and the best classic fantasy books you should check out.
What you should buy in Amazon's Kindle Book sale
On the sci-fi and fantasy front, if you're a fan of Dune's new show and like the idea of exploring the lore more thoroughly, Tales of Dune: Expanded Edition is . It's a collection of short stories set in the Dune universe and gives you more behind-the-scenes lore and worldbuilding than you'd otherwise see. Another great option is Changing Planes by Ursula K. Le Guin, who is easily one of the best sci-fi authors of our time, along with Isaac Asimov and the like. It's similarly a collection of short stories using a psychic mind trick to travel to different and strange destinations, and if you'd like to check it out, the book is .
Moving on to something a bit more thrilling, Call the Canaries Home is the story of a family broken apart by a kidnapping and a time capsule nearly 30 years later, potentially revealing some interesting information. It's an interesting look at loss and redemption, and you can . Another great psychological suspense book revolving around disappearances is The Day I Disappeared, which follows a girl's disappearance and reappearance with no memory and a similar event happening nearly 20 years later, and you can . Equally grim but moving away from disappearances, what happens when a wealthy man dies in a small town where everybody knows everybody, and the investigator dispatched to solve the murder is from out of town? No Strangers Here might be a bit formulaic, but it's still a great Irish thriller worth reading, especially since you can .
If you're looking for something a bit more biographical and non-fiction, there are a lot of great picks for that too, such as We Few: U.S. Special Forces in Vietnam , and is the memoir of a member of the Special Forces that served in East Asia. If you want something a bit closer to home, This House of Sky: Landscapes of a Western Mind is a look at the wilderness and small towns of middle America and how they shaped society over time, and you can . On the other hand, if you'd like something a bit more historical, Edward III: The Perfect King is and gives you a comprehensive look at Edward III's 50 years of monarchy.
Editors' Recommendations