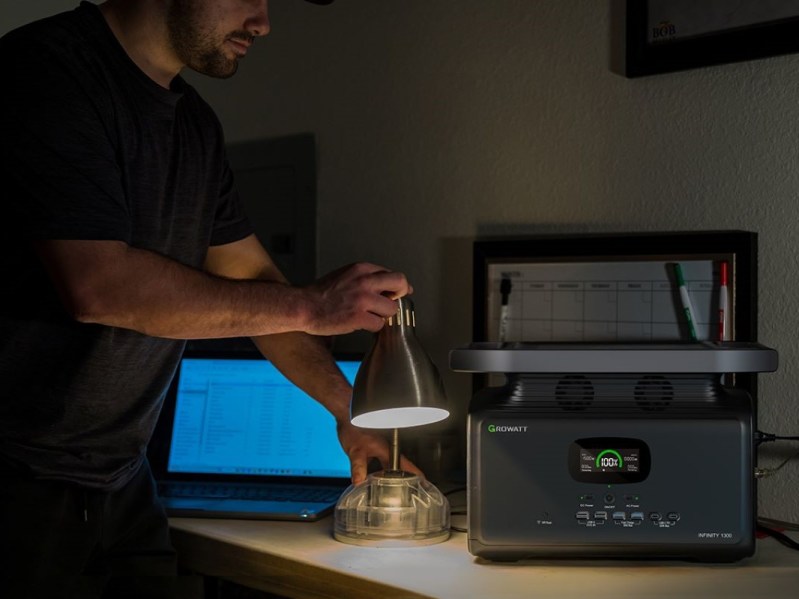 This content was produced in partnership with Growatt.
Portable power stations are incredibly versatile, and pretty much everyone should own one for backups, emergencies, and general power needs. In an outage, they can provide valuable energy to charge your mobile devices, electronics, and even small appliances to cook or prepare food. While they do come in many forms, Growatt is a leader in the market, known for its capable and reliable solar power solutions. Its gearing up to launch its latest product, the INFINITY 1300 portable power station. With a 1,382-watt-hour capacity, an 1800-watt output, 14 total outlets, and a LiFePO4 battery — offering over 3,000 cycles — the INFINITY 1300 is going to make quite an impact.
But we haven't even gotten to the best part yet. During the pre-sale period, which runs from April 17 to April 30, Growatt is offering an incredible deal on the INFINITY 1300 that will save you $300. Normally $1,299, you can pre-order for $999 during the pre-sale period. Owning one of these power stations will put you in a great position if you ever run into power issues, whether because of a standard outage, unexpected events, or something else entirely. You can grab that deal below, or keep reading to take a closer look at what Growatt's newest power station is capable of.
Why You Should Buy the Growatt INFINITY 1300 Portable Power Station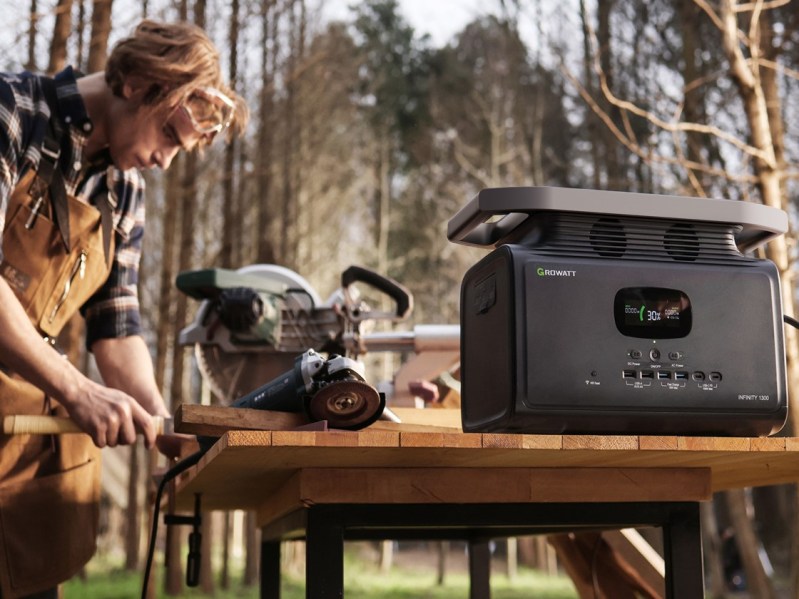 Portable power stations work like standard generators or large-size backup batteries, except they produce no emissions because they're completely electric. That also means you can use them in scenarios where you wouldn't otherwise, like safely in small living spaces such as RVs, apartments, and inside your home, even during the cold winter months. Growatt's INFINITY 1300 is no exception to this rule, in fact, it expands upon that by offering more power, in its reasonably-sized capacity, and a huge degree of convenience thanks to 14 outlets including AC, DC, USB-A, and USB-C — and the top is a wireless charging pad — which can be used to power nearly anything you throw at it.
The INFINITY 1300 can be used virtually anywhere. Musicians and creatives can use it to power equipment at a venue or during outdoor concerts. Photographers can use it to power outdoor photo shoots. Families can use it to power speakers, lights, and other electronics during a cookout or social gathering, or for DIY gardening and landscaping tasks. Off-roaders can use it to charge their phones, recording equipment, and other gear while on a trip. You name it, it's pretty much possible. Above all, the INFINITY 1300 offers peace of mind during unexpected events like power outages. Because it also supports a UPS or uninterruptible power supply feature, with a 20ms switchover time, so it can keep anything you need powered on, whether you're home or away during an event. Things like your fridge, computer, modem or router, and even medical equipment, will remain powered on no matter what happens.
Inside the INFINITY 1300 is an efficient and reliable LiFePO4 battery, which will last for more than 3,000 power cycles without losing power or efficiency, which is the equivalent of about 10 years. Compared to the rest of the market that's outstanding and provides you with unprecedented reliability. Moreover, you can charge it in several ways, using a car outlet, a wall outlet, or plugging in solar panels to charge via renewable energy. Through traditional outlets, it will charge to full in 1.8 hours, and through solar, thanks to a 99% MPPT efficiency, it will charge to full in about 2.5 hours, and has a wide DC voltage range for more solar options. The bidirectional inverter technology enables large power inputs without a need for bulky adapters and add-ons. Plus, there are smart app controls so you can check in remotely, configure settings, and interact with the station all via your mobile device. If it's down on the ground, for example, you don't have to bend over or move everything around it just to get to the control panel. Instead, you can just take out your phone and change everything you need via the Growatt app.
The pre-sale for Growatt's INFINITY 1300 all-in-one power hub and portable power station runs from April 17 until April 30. During that time, you can enjoy a discount of $300, bringing the price down to $999, instead of its usual $1,299. That's a phenomenal deal, but you'll need to hurry if you're interested because it's not going to last forever.
Editors' Recommendations