We can easily drone on about San Diego's perfect weather, its beautiful beaches, the best Mexican restaurants that serve the best California burritos, and all of the amazing places to visit in this beach town. And yes, we'll talk about all of that — but did you know that San Diego also has the West Coast's most picturesque and museum-rich urban park, America's most dynamic craft beer scene, some of the world's rarest trees, and border crossings that make for a relatively easy binational trip?
If you haven't traveled to San Diego in a while, now's the time to return. Today, we're catching you up on what's hot and happening in "America's Finest City." We're riding some waves, hitting the streets, raising our glasses, and climbing the hills to show you the best things that make this city such a fun place to visit.
What's Up in San Diego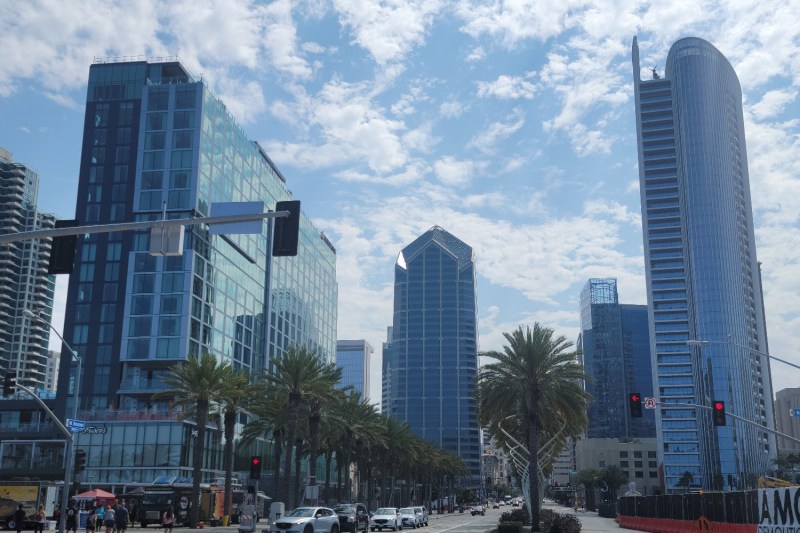 When in San Diego, life feels particularly perfect. Though that perception fell by the wayside two years ago with the onset of COVID-19, "America's Finest City" is back and better than ever. Now that bars and restaurants are open again, you can once again embark on the pub crawl of your wildest dreams and try some epic craft beers and cocktails that you didn't even know existed. If you're more into channeling your artistic energy, head to "The Smithsonian of the West" (more below) to admire some spectacular art inside and out, and then pop over to La Jolla and use the natural scenery — including San Diego's own Torrey Pines — as inspiration for your own masterpiece. If you're ready to experience even more, the San Ysidro and Otay Mesa border crossings into Tijuana are open for business.
For nature lovers, there's no end in sight to what you can do and where you can go outside. San Diego obviously has great beaches to enjoy, but thrill-seeking landlubbers can find their own happy places in the nearby mountains and deserts. If you're traveling with children, not only have all of the OG theme parks — such as Sea World and Legoland — reopened, but the much-anticipated Sesame Place is now open in Chula Vista. Whatever you're hoping to do, you can probably do it here in San Diego.
Here's a friendly reminder that COVID-19 health safety rules may continue to change throughout the region, so please keep that in mind and check California's COVID-19 online resource guide before you go.
Where to Stay
We've selected some of our absolute favorite places to stay in San Diego. We included some great hotels in the city as well as a few Airbnbs for those who want more space and more of a homey feel. Whether you prefer a beautiful suite in a grand hotel or a cute cottage by the beach, we got you covered.
Best Luxury: The US Grant, a Luxury Collection Hotel, San Diego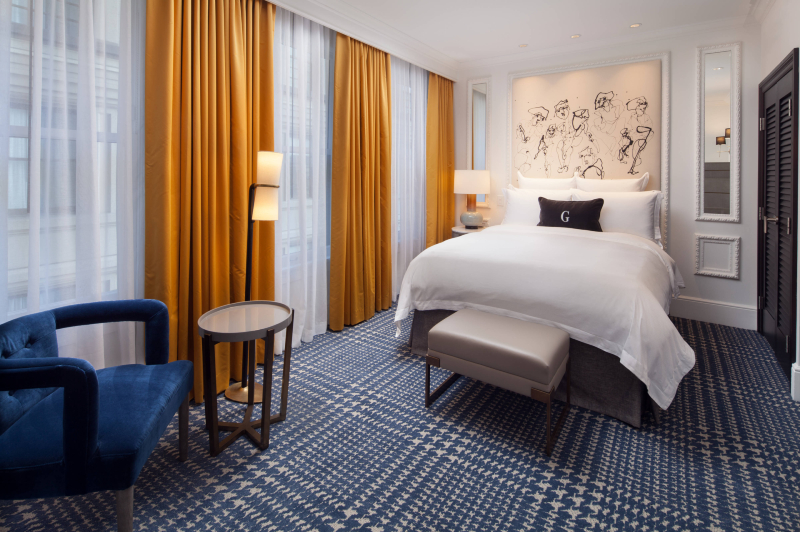 The US Grant was built by Ulysses S. Grant's son in 1910 to honor his father. Thousands of people flocked from across the region to take part in the opening ceremonies of this grand luxury hotel, but that's not all the history that lies behind this hotel. It was home to a speakeasy during the Prohibition Era of the 1920s, and in 1969, women staged a "lunch-in" at the hotel's restaurant to protest its 'men only' rule. By the 1980s, there was talk of tearing the building down to make way for new development in the city, but it was ultimately renovated in 2017 to preserve its All-American style with a continental twist. The hotel's legacy has captivated famous men like Charlie Chaplin, Woodrow Wilson, and Albert Einstein. If you plan to visit, make sure to follow the hotel's safety protocols that were put in place due to the pandemic.
Nearest Airport: San Diego International
Time: 5–10 minutes by car
Distance: 3 miles
Best Classic: The Guild Hotel, San Diego, a Tribute Portfolio Hotel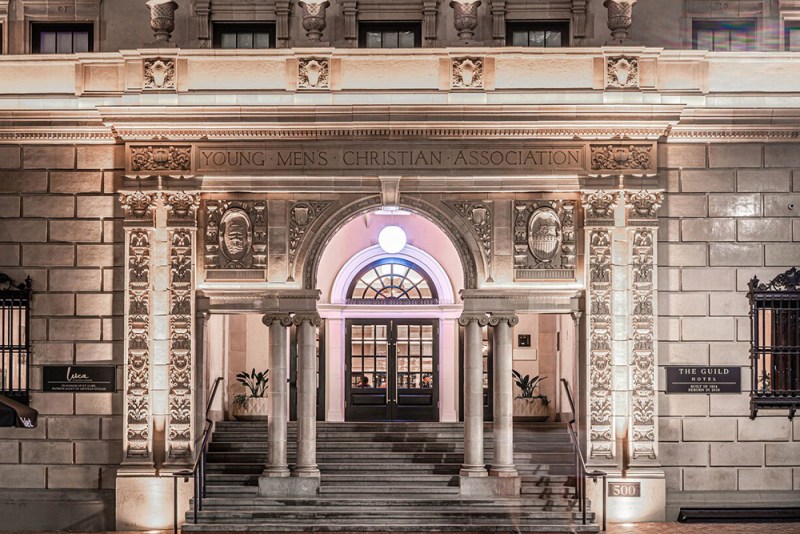 As the number of military bases in San Diego increased in the 1920s, so too did the need for a place of community and recreation for the uniformed men and women. This is where the iconic Army-Navy YMCA building (now The Guild Hotel) came into play. The Guild Hotel, once a YMCA, was registered as a National Historic Place in 2007. The property has retained some historic details, but there are plenty of new touches too. Velvet accent chairs, upholstered paneled headboards, and lacquered coffee tables adorn each room.
Nearest Airport: San Diego International
Time: 5–10 minutes by car
Distance: 3 miles
Best for Family: Spanish Bungalow (via Airbnb)
Unwind in a classic 1920s Spanish bungalow with Mexican accents. This casual, colorful, light-filled casita truly embodies the city's Hispanic influence. Its two-bedroom, two-bathroom layout makes this ideal for families of four. Eat breakfast on the sunny, plant-filled patio while the terra cotta fountain bubbles, or take a walk to nearby Little Italy for dinner. The host recommends sitting on the front balcony with a glass of wine while watching the sunset and boats in the harbor to get a true taste of old San Diego.
Nearest Airport: San Diego International
Time: 5–10 minutes by car
Distance: 3 miles
Best for Couples: Estancia La Jolla Hotel & Spa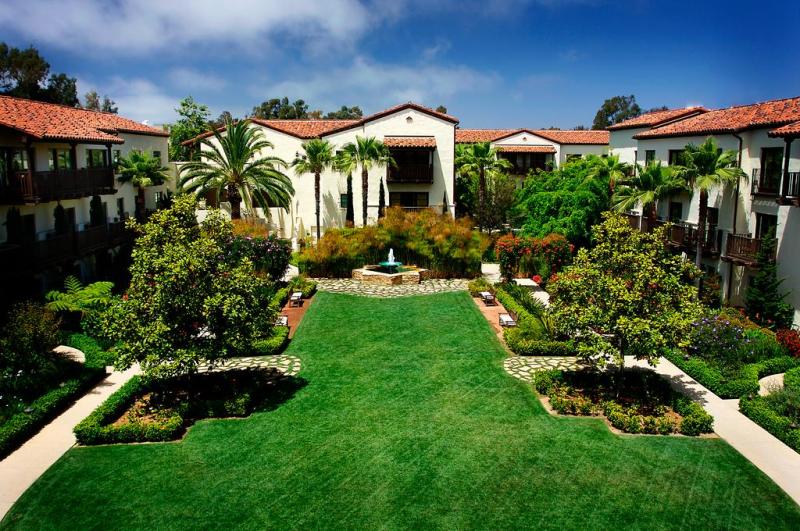 Estancia La Jolla Hotel & Spa's luxurious rooms feature a natural stone bathroom in every guestroom. Each room also comes with plush guest bathrobes, an in-room safe, a cable TV, and a work desk with a high-back reading chair. The hotel itself has an outdoor pool for the sunny weather, three restaurants for a food trip, a wellness center for your well-being, and a spa for leisure.
Nearest Airport: San Diego International
Time: 20–30 minutes by car
Distance: 15 miles
Best Budget: Sheraton San Diego Hotel & Marina
Save more on transportation with Sheraton San Diego Hotel & Marina, which offers 24-hour transfer service to San Diego International Airport. The hotel is also in a prime location with easy access to Downtown, Point Loma, and Liberty Station. This eco-friendly hotel features five restaurants, three outdoor heated pools, and an on-site spa. Each nonsmoking room has a flat-screen HDTV, a mini-bar, a work desk, and a private patio or balcony. In order to stay active during your leisure time, Sheraton also offers guests lighted outdoor tennis courts, a 24-hour fitness center in each tower, and a variety of games, including billiards, table tennis, croquet, and volleyball.
Nearest Airport: San Diego International
Time: Five minutes by car
Distance: Less than 1 mile
Best for Beach Bums: Encinitas Beach Cottage (via Airbnb)
If you want to do more in North County, your hotel options are a little more limited — but you'll find a lot of Airbnb vacation homes available. This is one of our favorites: It's in a prime Encinitas location that's within walking distance to D Street Beach and Swami's, and it's very close to Encinitas' charming Downtown village and the Coaster train station. Even better, this cottage comes fully equipped with a mobile air conditioning unit, a kitchenette and dining area, a smart TV in the living room, a very comfortable bed in the bedroom, and even a private yard that's perfect for yoga and outdoor games.
Nearest Airport: San Diego International
Time: 35–45 minutes by car
Distance: 26 miles
Also Best for Beach Bums and Legoland Visitors: Carlsbad Vacation Villa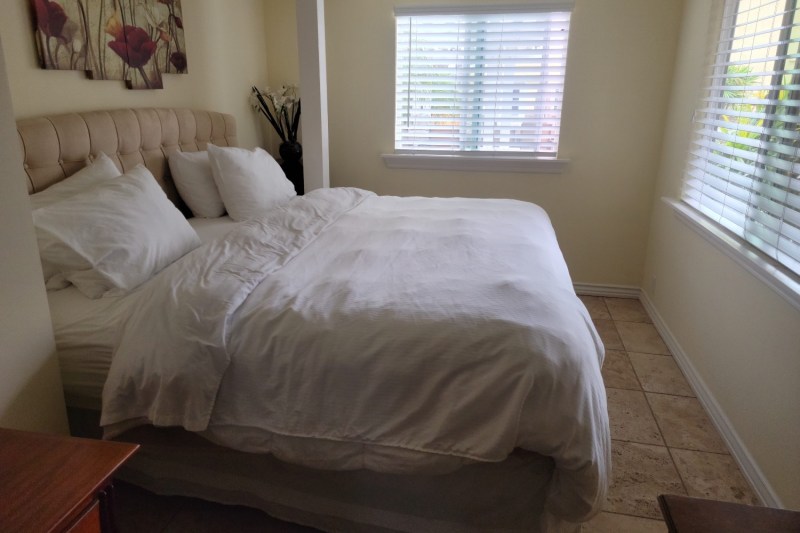 Heading a little farther up North County? This Airbnb home is another of our favorites. If you're here for the major theme parks, this rental is less than five miles away from Legoland and is a fairly easy commute to San Diego Zoo Safari Park. Even if you're not here for the theme parks, you'll still appreciate this great location that's mere steps away from Carlsbad State Beach, a short walk to all the hottest bars and restaurants in Carlsbad Village, and a short ride or drive to the Oceanside Amtrak station. It's a very spacious unit with a private bedroom, a full kitchen, smart TVs with premium cable channels, and a patio that connects to the mini complex's shared yard space and barbecue pit.
Nearest Airport: San Diego International
Time: 40–50 minutes by car
Distance: 34 miles
What to Eat
San Diego has a wide variety of dining options to please nearly every palette. If you're into haute cuisine, San Diego has earned a reputation in recent years for innovative restaurants that eventually make their way across the country. If you prefer street food, there's never a shortage of food trucks, food halls, and hole-in-the-wall hidden gems to satisfy your hunger. Here are some of our favorites in and around town.
Price Key
"$" = budget-friendly or cheap

"$$"= average

"$$$"= expensive
Charles + Dinorah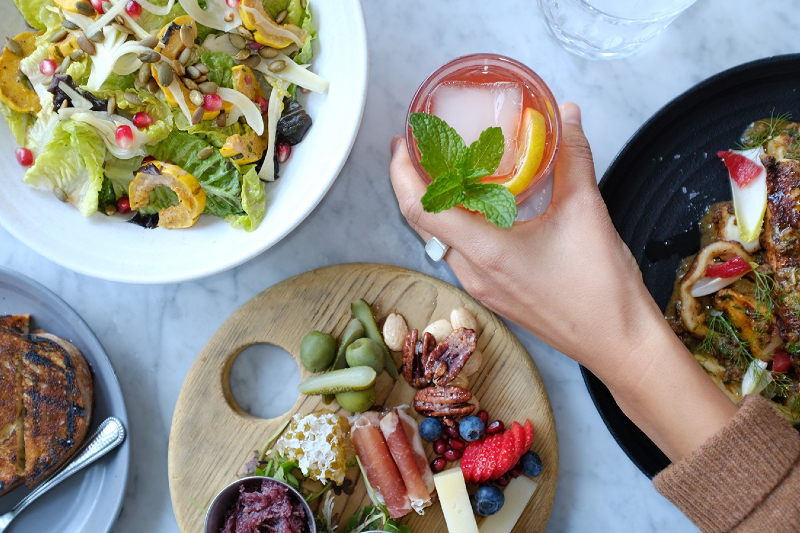 Charles + Dinorah is a love letter to the husband-and-wife team that originally owned the Pearl Hotel, where the restaurant is located. The couple first created the Sportsmen's Lodge in the 1960s. Several decades and a name change later, the hotel pays homage to both its history and to Charles and Dinorah via this namesake eatery. This retro-chic restaurant has a fun and eclectic menu, with popular dishes including The Daily Catch – which features fish caught fresh and locally daily – and their oysters.
Rollin Roots Food Truck
Rollin Roots Food Truck's mantra is "eat less meat." The concept of the truck was birthed by the notion that people should cut down on the amount of meat they eat — for the planet, their health, and the animals. Rollin Roots is not out to completely cut meat out of your diet, but instead to make it easier to exchange a meat-based meal or two for vegan versions. They pride themselves on recreating meals that don't make you miss meat. The truck sources most of its ingredients from local farmers markets, and most of its waste is compostable (even the forks!).
Rollin Roots also puts community first. When you order something for yourself, you can ask for a Veggie Gang Meal to receive a free meal for someone in need. A pay-what-you-can option is also available to combat the stigma that vegan food is only for those with higher incomes. If you want to help support Rollin Roots' efforts, there are four types of donations accepted: food, goods, time, or money.
Best for lunch and brunch
$
Cloak & Petal
Cloak & Petal draws its concept from its name. The word "cloak" implies secrecy, which inspired the idea of a hidden social sphere. "Petal" alludes to the Japanese tradition of hanami, referring to when family and friends gather under cherry blossoms to savor food, drinks, and companionship. In addition to a unique backstory, Cloak & Petal also distinguishes itself by giving back to the community. The restaurant offers dinner packages that give back to front-line workers and first responders. There are various packages to choose from and which send two, three, or four meals to those essential workers.
Trattoria Don Pietro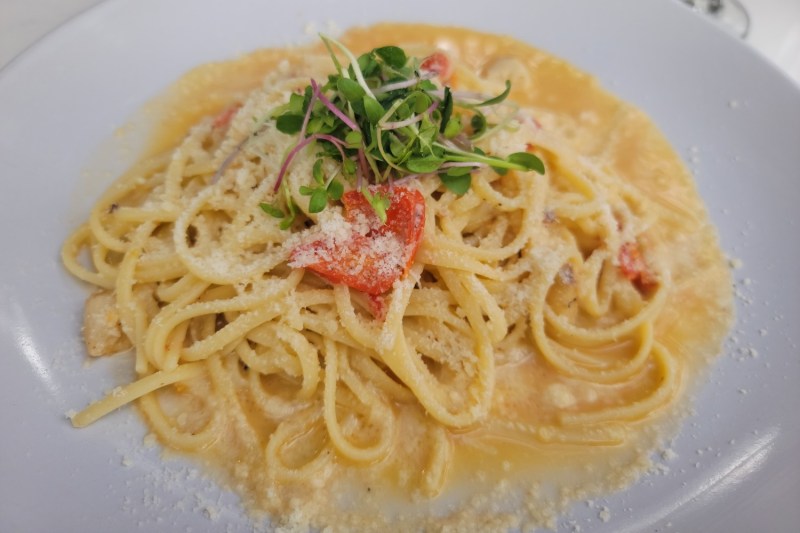 Italian food in Old Town? Yes, San Diego, our new favorite Italian restaurant is in Old Town. Trattoria Don Pietro is a short walk from the Whaley House and the state historic park, yet the gorgeous patio feels far removed from the hustle and bustle. The Sicilian-inspired seasonal menu always features fantastic pastas and a pairing with its cheesy garlic (ciabatta) bread makes for a truly ethereal dinner. And if you're in Old Town to party, you'll have so much fun with their cocktail menu.
Bird Rock Coffee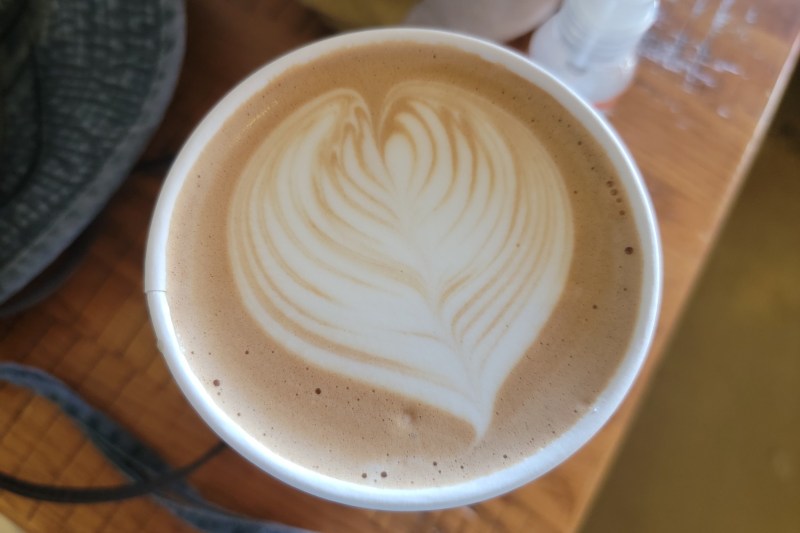 When you're in San Diego, there's simply no excuse to go to the same old national coffee chains for the same old brew. Bird Rock Coffee Roasters launched two decades ago with the innovative idea of connecting farm to cup. Bird Rock now has multiple locations throughout San Diego County — including its original coffeehouse in La Jolla's Bird Rock neighborhood — offering the finest brews made from the best organic and fair-trade coffee beans.
Pueblo
Nestled in the heart of Pacific Beach's bar and restaurant row, Pueblo offers Baja-inspired contemporary coastal Mexican cuisine. Not only will you find a huge bar menu featuring a wide array of San Diego beers, California wines, Mexican beers and wines, and all sorts of tequila and mezcal, but you'll also find some truly great grub here. The seafood enchiladas are among our very favorites, but you also can't go wrong with the vegan mushroom and chorizo quesadilla, the barbacoa, and the shrimp tacos.
Best for lunch and dinner
$$
Death by Tequila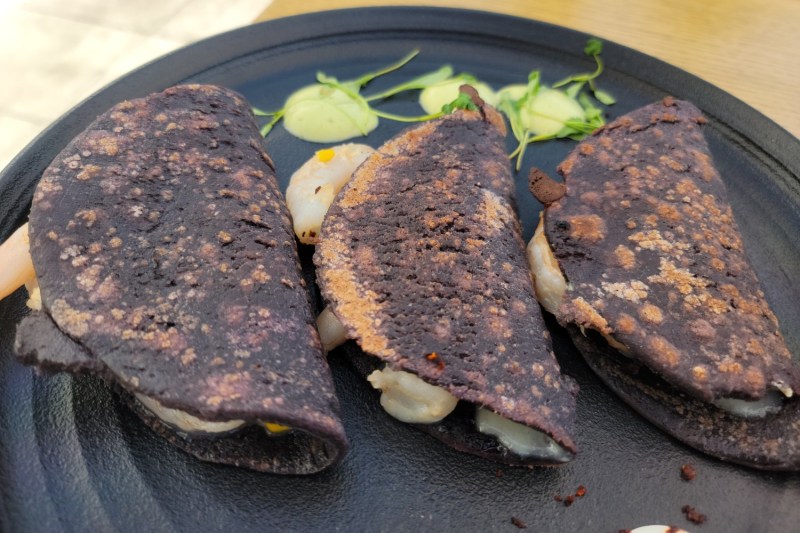 If you love Mexican food, you have to visit Death by Tequila — now with two locations in Encinitas and Carmel Valley. Not only does this place serve some of the best margaritas you'll find on this side of the U.S.-Mexico border, but you can also feast on some incredible comida. Come for the extensive salsa menu, stay for the elote and the ceviche — and make sure to try what's on the seasonal taco menu. If you still have room in your tummy after eating all that, you might as well order the churros.
Best for lunch and dinner
$$
What to Do
If you prefer to stay nearby, San Diego offers so much to see and do pretty much wherever you're staying. If you're up for a longer drive or train ride, there's even more for you to discover in and around town. Here are our favorite spots to experience the best that San Diego has to offer.
See What's New in Barrio Logan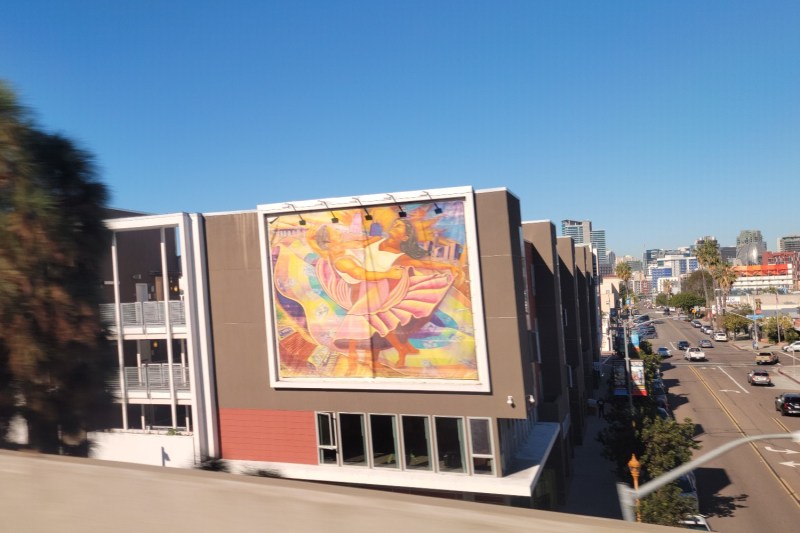 While locals have long cherished Barrio Logan as San Diego's own Mexican-American cultural hub, it's only really begun to emerge from the shadow of its flashier Downtown neighbors in recent years. Now it's a major hotspot for innovative restaurants and breweries, and it's one of 14 California Cultural Districts thanks to its robust collection of public art and all the local artists who continue to wow us with their creative genius.
Discover the Wonders of Balboa Park
Balboa Park truly is San Diego's ultimate urban playground. Located directly north of Downtown, Balboa Park is "The Smithsonian of the West" with 17 museums for you to peruse — including the brand-new Comic-Con Museum that's dedicated to SD's most iconic annual comics, sci-fi, and pop culture convention. Balboa Park also features the world-famous San Diego Zoo, where you can meet over 12,000 animals of more than 650 species and subspecies. If you prefer peace and quiet, head over to the Japanese Friendship Garden or the Desert and Rose Gardens for some tranquil moments of Zen.
Have Fun in Hillcrest and North Park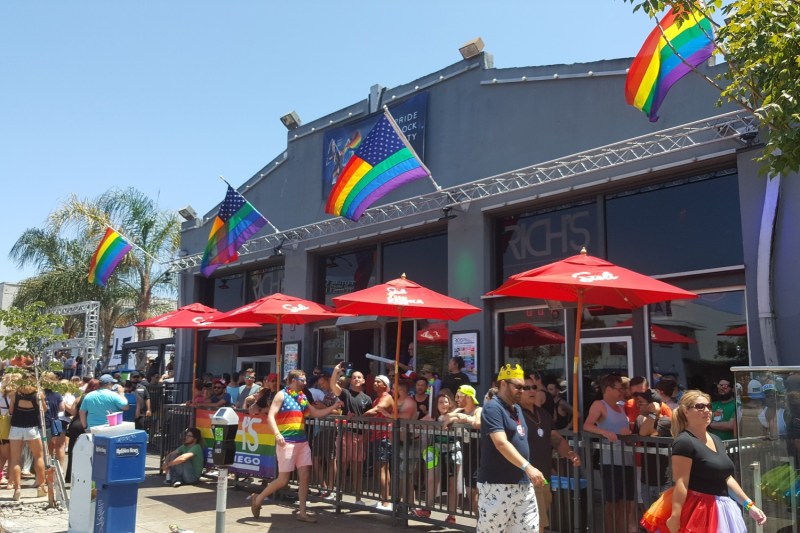 On the other side (as in north) of Balboa Park, you will encounter Hillcrest and North Park. Hillcrest is San Diego's historic gayborhood, and it's developed a reputation over the years for its eclectic collection of restaurants, its wild nightlife options, its cool indie and vintage boutiques, and its funky mix of historic California-style bungalows and contemporary apartment and condo developments. To the east of Hillcrest, you'll run into North Park. It's basically become San Diego's hipster central with the most cutting-edge restaurants, bars, craft breweries, and art galleries you'll find in town, but you can still find quiet streets full of historic Craftsman houses south of University Avenue and bordering Balboa Park.
Let La Jolla Take Your Breath Away
If you know anything about San Diego, you may have heard La Jolla described as the city's "Beverly Hills by the Sea." While the vibes feel more refined up here, that doesn't mean you can't have a good, relaxed time. If you enjoy the beach, you will absolutely fall in love with La Jolla's gorgeous beaches. We recently explored the "secret beaches" on the south side of La Jolla between Bird Rock and Windansea, but if you don't have all day for beachcombing, we highly recommend visiting the legendary La Jolla Cove to say hi to the seals and sea lions, wade in the azure-blue water, and explore the stunning tidepools. Whenever you're ready to explore more on dry land, La Jolla Village — right between Windansea and La Jolla Cove — has the area's most expansive concentration of high-end boutiques and posh restaurants.
Fulfill Your Step Count Goals Hiking Potato Chip Rock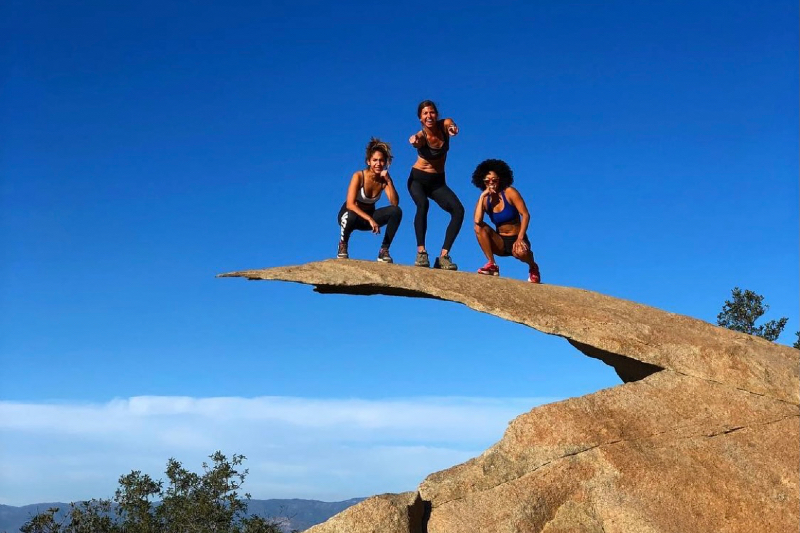 The biggest allure of this hike is the potato rock formation at the hike's summit. Located between the towns of Poway and Ramona in inland North County, the iconic Potato Chip Rock has become a popular destination for a photo-op while posing on the ledge. The hike is a fun escape from the usual big city life, totaling 7.6 miles roundtrip. It's also quite the workout, as most of the trail is uphill. At the top of the summit, you'll get to enjoy beautiful 360-degree views of San Diego.
Experience Encinitas, Your New Favorite Beach Town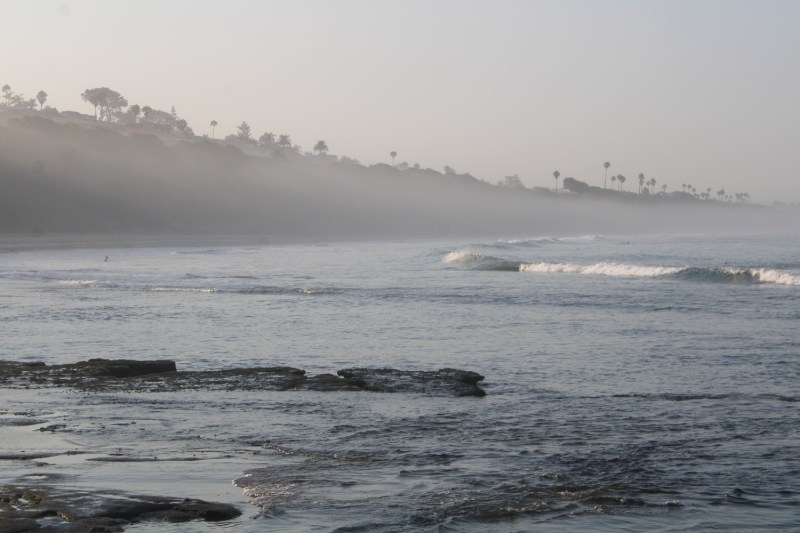 We can't say enough about how much we love Encinitas on the North County coast. Here's where you'll find some of Southern California's best surfing beaches, including the hallowed waves at Swami's. Even if you're not into riding waves, you can still have a great time in perhaps North County's most vibrant downtown, the charming villages of Leucadia (north of downtown) and Cardiff (south of downtown), and the nearby hideaway of Rancho Santa Fe that exudes bucolic elegance. If you're into craft beer, you may want to check out Modern Times' Far West Lounge, and if you need more time with Mother Nature, you will love the serene beauty of San Elijo Lagoon.
Don't Sleep on Escondido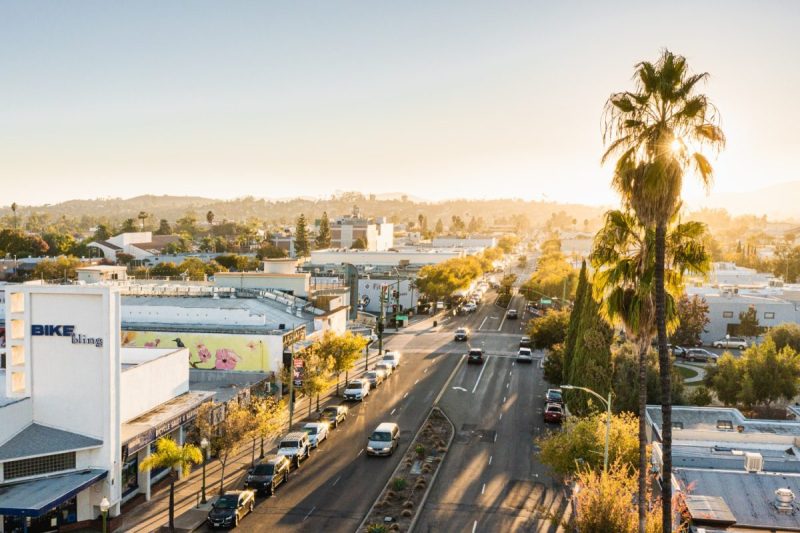 At first glance, Escondido may appear to be a sleepy suburb that no traveler needs to visit. But with the San Diego Zoo Safari Park right next door, this city is worth a closer look. Outdoor adventurers will love the many hiking and biking opportunities nearby, including easy access to the San Dieguito River Coast to Crest Trail that stretches all the way from the mountains near Julian to Del Mar. Craft beer enthusiasts will love Stone Brewing's one-acre beer garden and full-service bistro, Burgeon's Oasis beer garden, Plan 9 Alehouse, and several more craft breweries near and along the Hops Highway. Wine lovers will love the many wineries nearby and the shorter ride to Temecula if they still want to try more. In addition to all this, Escondido has a charming and historic downtown that might make you want to stay here a little longer.
Tips for Survival, and for Planning a Better Trip
How to Save Money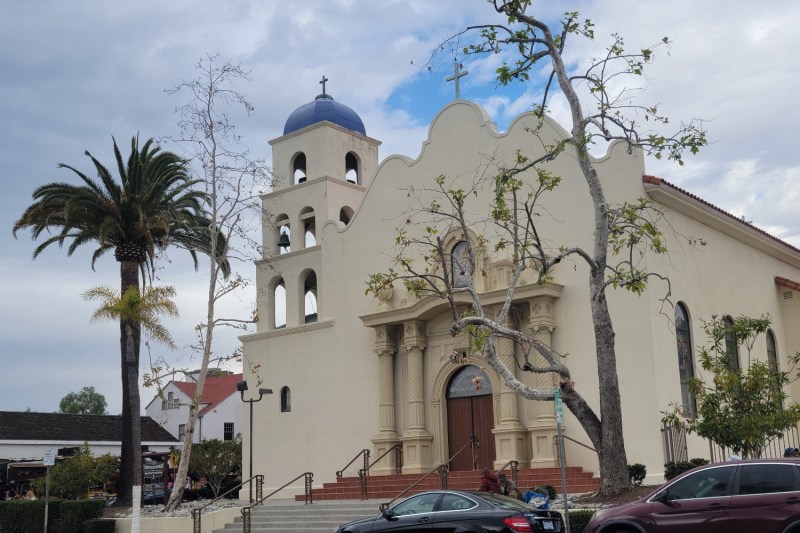 First off, know where you want to go. With gas prices as high as they are, you may not really be "saving money" if you're staying a very long drive away from most of the places you want to visit. If you're planning to spend more time at the beach, consider booking a place closer to the beach. If you want to do more Downtown and in neighborhoods like Hillcrest and North Park, you probably want a place Downtown, near Balboa Park, or in the Mission Valley neighborhood between the I-5 and I-805 Freeways and along the I-8 Freeway. If you're planning to do more in North County, it's probably best to book a place up there.
We know that some places are hard to reach by mass transit (see below), and we completely understand the current angst over high gas prices. At least we can reassure you that Kayak can help you with your rental car costs. Make sure to check Kayak first when shopping for a rental car so you'll have a little more money in your pocket to spend on things you actually want to spend money on.
How to Get Around
When it comes to mass transit, San Diego County's transit system continues to improve by leaps and bounds. MTS is the local transit system serving most of the City of San Diego, East County cities like La Mesa and El Cajon, and South Bay cities like Chula Vista closer to the U.S.-Mexico border. Here is where you'll find the famous San Diego Trolley light rail network, as well as MTS branded buses. For longer trips to and through North County, NCTD operates the Coaster and Sprinter commuter rail lines and additional buses, but keep in mind that NCTD buses may not run as frequently as the MTS buses that go Downtown. For even longer trips to Orange County (OC), Los Angeles (LA), and points beyond, you will find full-service Amtrak stations in Downtown San Diego, Old Town, Solana Beach, and Oceanside.
If you opt to drive your own car or a rental, you will be pleasantly surprised by how San Diego's freeway network tends to be less complicated than that of OC and LA to the north. It's sometimes trickier to find the freeway in the city, so stick to whichever navigation program you're using and follow the signs. If you're going to OC and LA, take I-5 North. If you're going to Temecula, Riverside, or Las Vegas, take I-15 North. Driving east to west, the I-8 Freeway takes you to Ocean Beach and Mission Bay, the SR-52 Freeway goes to La Jolla, the SR-56 Freeway goes to Del Mar, and the SR-78 Freeway runs between Escondido and Oceanside.
A Note on San Diego's Microclimates
While San Diego's often praised for its "perfect weather," that weather may feel more "perfect" in some areas than others, depending on your definition of "perfect." During the summer season, daytime temperatures can vary as much as 25 degrees Fahrenheit between the beaches and inland areas. You can easily start the day with heavy fog in La Jolla, then drive into abundant sunshine and heat in Poway, then drive back into the marine layer and cooler temperatures when it's time for your Downtown dinner date.
Pro tip: Pack layers of clothing, keep a sweater or light jacket on hand if you're doing a beach day and/or dinner Downtown, and have light-colored shorts and shirts ready if you're doing a road trip to Temecula or a day at San Diego Zoo Safari Park. If you prefer more sunshine and hot weather, you may want to consider booking a hotel room or vacation rental inland. If you love the idea of Mother Nature's air conditioning, you may prefer to book your place closer to the beach.
Finally, Enjoy the Trip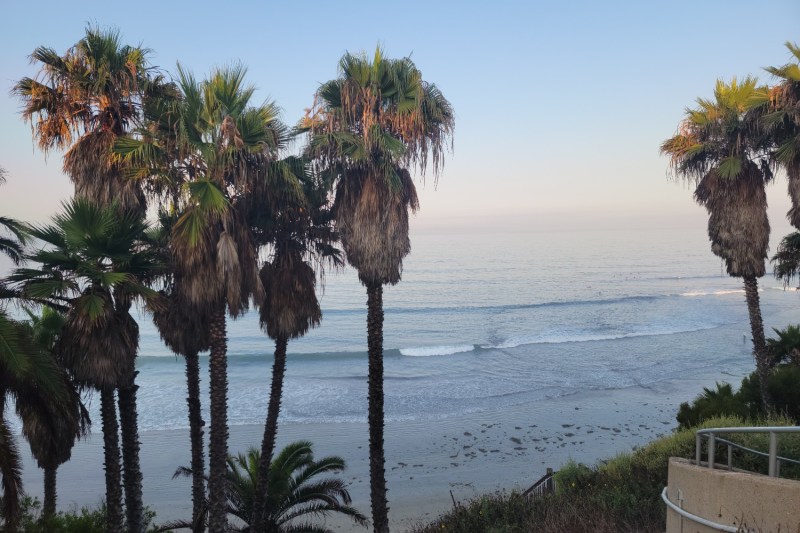 San Diego County has so much for you to see and do. From the sizzling desert to the cool coast, and from the cosmopolitan feel of the neighborhoods in the city's urban core to the bucolic landscapes of the suburbs, San Diego has a wide variety of scenery for you to appreciate. Since San Diego is renowned for its relaxing vibes, we hope this helps relieve any stress you might otherwise run into while planning your next trip here.
On this note, we'll conclude our 2022 San Diego travel guide. For more ideas on great new trips, check out our favorite cities to celebrate LGBTQ+ Pride, our Oaxaca (Mexico) travel guide, our London travel guide, and the ultimate beach vacation packing list. Bon voyage and enjoy the journey.
Editors' Recommendations