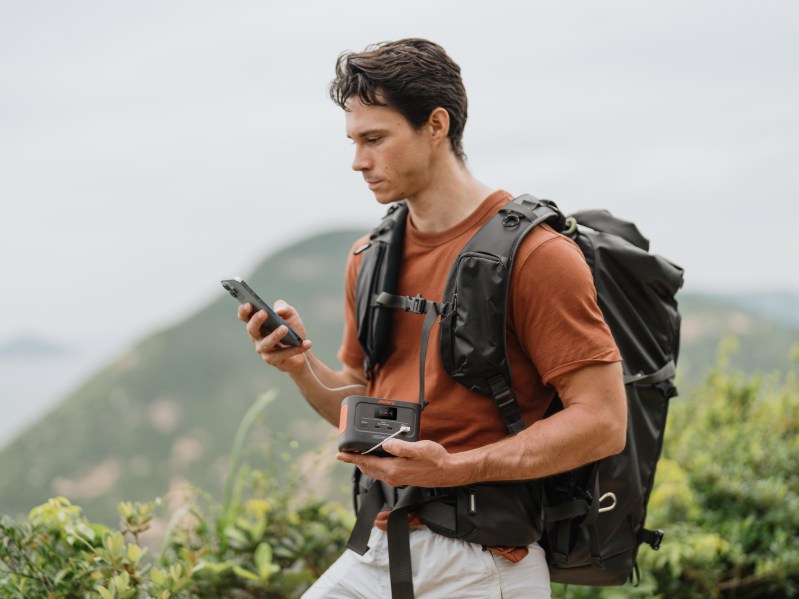 In these strange times, it's important to make the most of what you have, and one of the best ways to do that is to spring for green tech that uses renewable energy, like solar. Why? Because it makes the most of what's abundantly available but also cuts down on excess waste, including costs that you might incur through traditional grid-based power. There's one brand that stands out as the pinnacle of solar innovation, and that's Jackery.
As a trusted global leader with a long legacy of over 11 years in the industry, over three million units sold, and endorsements from over 200 authoritative media outlets and organizations, Jackery truly stands the test of time. When it comes to innovative products and experiences tied with renewable and solar power, Jackery is the place to be.
But that's enough waxing poetic for now. What we really wanted to talk about was the next-generation sustainability of Jackery's Solar Generator 100 Plus. Even though it's newly introduced, it's the perfect time to start considering one for yourself, your friends, or your family as the holidays creep up on us.
What is the Jackery Solar Generator 100 Plus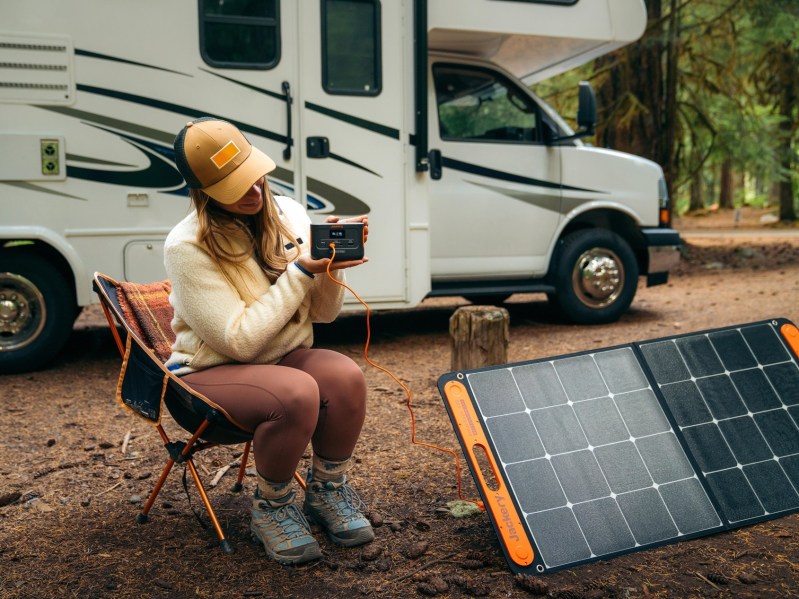 So, we've definitely been here before, even with Jackery's own launches, of which there have been many. From solar generators to portable power stations, Jackery's lineup is diverse and varied.
The Solar Generator 100 Plus sets the stage by being compact – or mini – yet mighty. Its 99 watt-hours capacity offers high power and long endurance for extended use and exploration, particularly if you're out exploring the wilderness or off-the-grid.
To give you a quick reference. It can charge the iPhone 14 Pro about six times, keep a Nintendo Switch powered and playing for over four hours, and power the 13-inch 2020 MacBook Air for over eight hours. If you can't get to an outlet, if you want to conserve power in your RV or van, or if you just want to hit the great outdoors with some electronics, the Jackery Solar Generator 100 Plus is a fantastic choice for doing that.
It also offers up to 100 watts of ultra-fast solar charging, which means it's capable of charging to 70% in about an hour or completely in as little as two hours. It delivers 100-watts dual PD charging and discharging, 128-watts of output via multiports and multi-device charging, and much more. It's a stunner of a device that also incorporates six forms of protection, including overvoltage protection, temperature protection, short circuit protection, and more.
The expansive Solar Generator Plus series
Of course, the Solar Generator 100 Plus joins the rest of Jackery's SG series lineup, alongside the Solar Generator 2000 Plus, Solar Generator 1000 Plus, and Solar Generator 300 Plus. All of them are suitable for sustainable, outdoor, and indoor use, escaping the restraints of the modern power grid, but also they fit various scenarios depending on how much power you need. The bigger the generator, the more power you can expect.
They're perfect for outdoor enthusiasts, whether you're spending most of your time on your own remote properties or somewhere else in the wilderness. They're also excellent for mobile use, on the road in an RV or van, or taking long road trips. But you're probably used to those activities, or at least seeing them talked about. Jackery's Solar Generators are also great for business folks hitting the road, taking a train, or even flying somewhere foreign. The sheer fact that they can keep your mobile devices, like phones, computers, and tablets, powered up at all times is absolutely invaluable. You'll never be abandoned by your tech again with one of these.
Moreover, what better time to grab one for yourself or friends and family than during the holiday season? They'll certainly provide lots of warmth and good spirits for Thanksgiving and Christmas, and they help alleviate a lot of stress – so many of us travel for the holidays.
Jackery Black Friday offers are here
Jackery also has a handful of Black Friday deals going on that are worth shopping. Here are some of the highlights:
With the SG 1000 Plus, you'll receive a free DC extension cable and a large carrying bag if you buy at Amazon. With the SG 2000 Plus bundle, you'll also receive a free E240 portable power station.
So, either way, you're getting a huge bundle of portable power goodness thanks to these Black Friday offers!
Editors' Recommendations