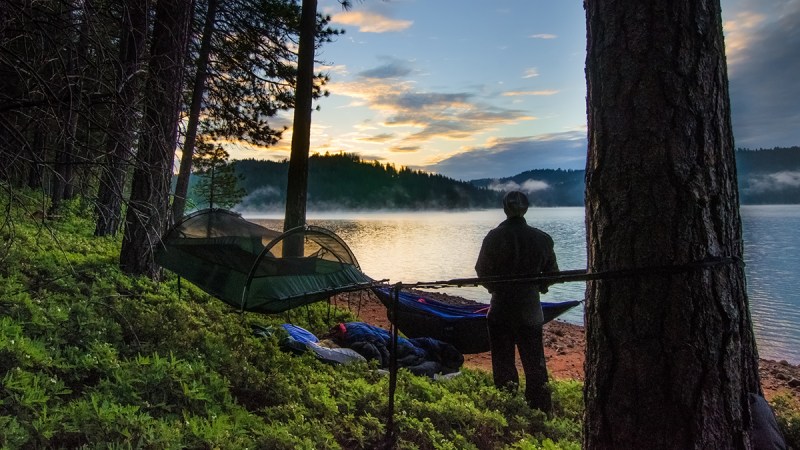 "Roughing it" doesn't have to mean surviving like an ascetic monk on herbal tea and wild, tasteless berries. A bevy of slick new gear now allows modern outdoorsmen to revel in nature while taking the essential trappings of home (namely: good food and beer) into the wild. Elevate your car camping game this year with these four simple, high-tech camping gadgets.
Lawson Hammock Blueridge Camping Hammock $199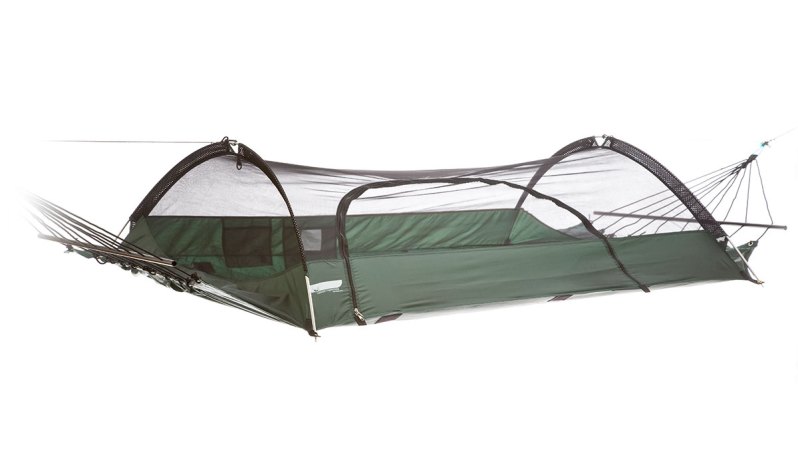 If your basecamp gear kit doesn't include a good hammock, you need to check out Lawson's Blueridge hammock right now. We've spent a few nights testing one in Utah's deserts and can honestly say they are the best option for staying out of the dirt, and away from the bugs. Unlike other hammocks on the market, Lawson's includes a built in bug net, and rain fly, ensuring you stay cool and dry whether you're setting it up for an afternoon picnic or using it for shelter on a long weekend of backpacking. Set up is a breeze, and you can even stake it out like a tent if you find yourself in a campsite with no trees. This little luxury item is a must-have for any serious camper.
Otterbox Venture 45 Cooler $350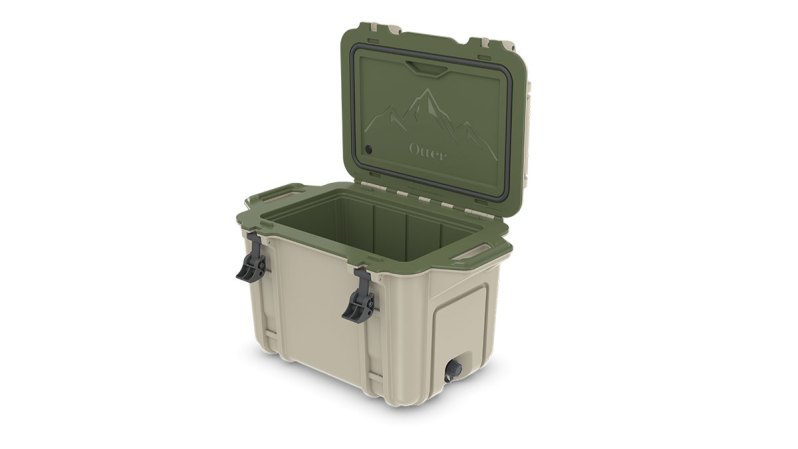 You know Otterbox for their rugged phone cases. This summer they launched a cooler line that lives up to their reputation for durability (read our full review here). The Venture cooler line are built to take years of campsite abuse. With accessories like tie down kits, cup-holders, and portable cutting boards, you'll have your basecamp kitchen up and running in no time.
Ruger/CRKT Hollowpoint Knife $70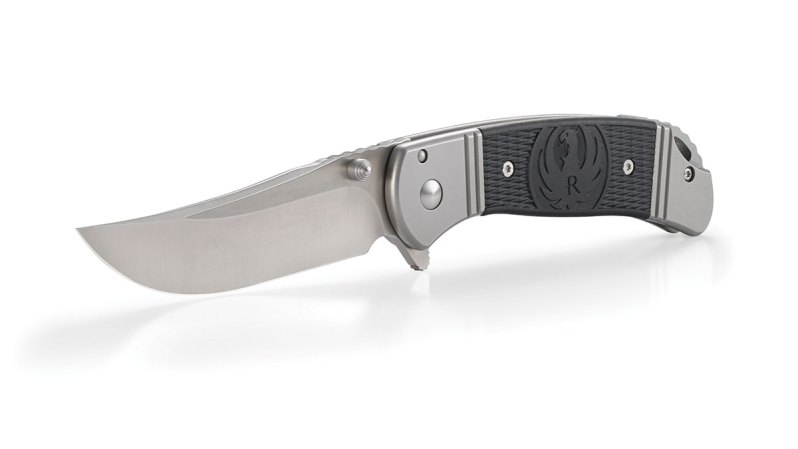 CRKT has been building high quality knives for more than twenty years. Their collaboration with Ken Onion and Ruger hits well above its $70 price-tag in terms of quality and design. We've used the Hollowpoint around camp for cooking, fish cleaning, and cutting cordage for tents and packs. After a few weeks of very hard use, it still looks brand new. If you're looking for one knife to do it all, you'd be hard pressed to find a better option.
Primus Onja Stove $140
Primus's Onja Stove is more than just a pair of burners to heat up your morning coffee. This powerful little stove is built to be as at home on an extended camping road trip as it is cooking a meal at your favorite summer music festival campground. When unpacked, the oak lid doubles as a serving plate and adds a little extra character. The stove body is completely self-contained, helping you keep your camp kitchen organized.
REI Co-op Flexlite Chair $80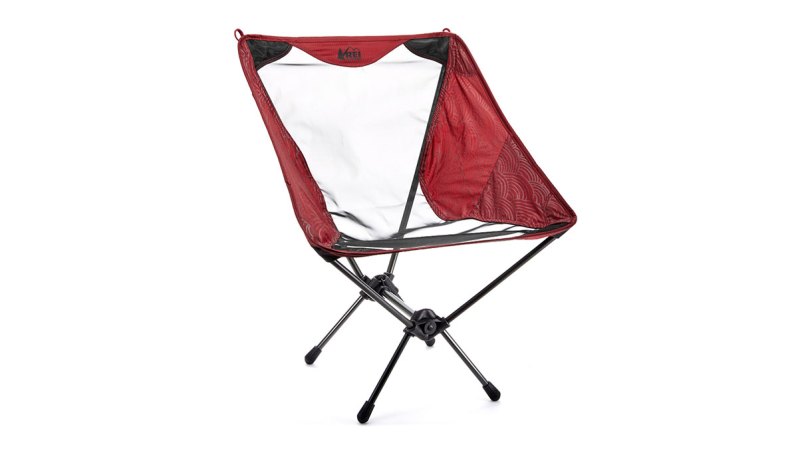 Gone are the days when your options for sitting around the campfire are dirt or that really uncomfortable rock. REI's Flexlite camp chairs offer a stable platform (especially important after a campfire cocktail or two), and a deep, comfortable seat. Make sure you've got your drink refilled when you sit down, because you're not going to want to give up your seat at the fire once you get comfy.
Hydroflask Tumblers $30+
From small rocks classes to massive thirty-two ounce tumblers, Hydroflask's latest addition to their insulated drinkware line are essential for any campsite. These double walled, stainless steel cups will keep you favorite coffee hot all morning or post-hike beer chilled all evening. Don't forget to bring a matched set of a few colors, because your friends are going to try and steal these as soon as they spot them in camp.
Editors' Recommendations