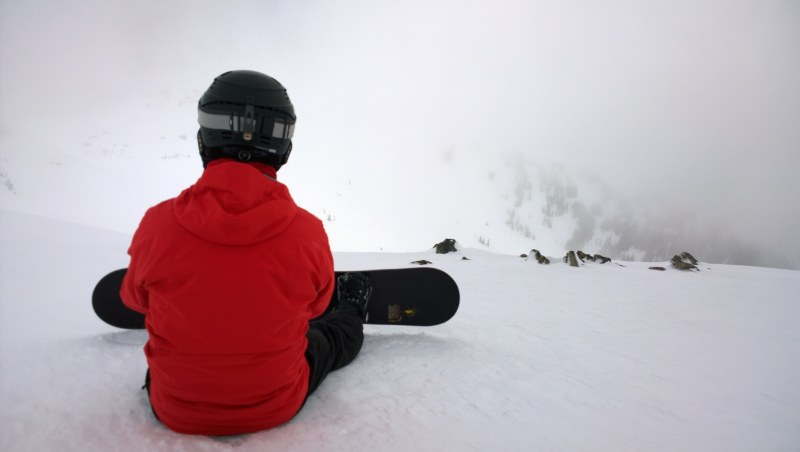 It's no secret that the cold temperatures, fierce winds, and long nights of winter can be hard on us all, but with the harsh season also comes skiing, snowboarding, hiking, and snowshoeing. There's nothing quite like spending a clear day among glittering powder and snow-covered trees straight from a Dr. Seuss book.
Spending time outdoors during the winter is, without a doubt, magical—though it's not without its problems. You can wear a balaclava on the mountain, but some days, the wind is fierce enough to cut through your fleece mask and burn your face. And even with gray skies, sunlight reflects off of the white snow and can cause some fierce sun burn. To boot, bundling up in all those layers can cause uncomfortable chafing and blisters.
We don't want a little blister to stop you from enjoying your weekend at the cabin, so we've compiled a list of extra-strength balms, moisturizers, and salves (oh my!) so your winter skin care regimen can keep you going on those cat trails.
FIG+YARROW Healing Salve
Ahhh, there's nothing quite like this blend of herbs and botanicals to help soothe dry, cracked hands, elbows and anything else you can think of. The Manual has tested it out on lips and blisters before, and the mix of St. John's wort, rosehips, and yarrow feels oh-so-good when applied to any burning, chafing, and cracking. Keep in mind that this salve is not antibacterial, so beware applying it to fresh cuts. A little goes a very long way, and you can carry the travel tin in your pocket so you can apply as needed on the mountain.
Mayron's Goods Chapstuff
There's nothing worse than finishing up a day of boarding or skiing, high on endorphins and feeling good then realizing, as your body cools down, that you've got wind burn. Chapstuff uses a combination of shea butter, cocoa butter, coconut oil, chamomile, calendula, and aloe vera (among other things) in order to help heal the burn. Put it on your lips or cheeks or, hell, your knuckles if you must. This is, hands down, one of the best chap products on the market.
FIG+YARROW Alpine Foot Butter
I mean, come on. Just look at the name. It's foot butter. It's rich, creamy, and rejuvenating—though you might want to save application for bedtime, because it can get a little messy.
Mayron's Goods Junk Stuff
We've covered Junk Stuff before, because it's that good. You can use it for the gym, sure, but it's especially helpful after hours of being bundled up in a base layer and snow pants. Junk Stuff will help soothe chaffing, dryness and irritation, you know, down there. And anywhere else you might chafe. We've used it on tender post-run armpits before, and it works wonders.
Header image courtesy of Ruth Hartnup via Creative Commons.