When Fort George reached out the other day with information on their latest collaboration, we got a little giddy. Known to reach out to some of the best breweries in the Northwest, it isn't too surprising that they've found a way to work with The Commons, one of our favorite places to grab a pint after work.
The Commons is one of the finest brewers of traditional farmhouse ales in the country, hands down. Their beers have won numerous, prestigious awards at some of the largest brewfests in the world.
Ft. George is housed in a big warehouse in unassuming Astoria, OR, out on the coast. Tucked away in the furthest Northwest corner of Oregon, their compound includes two brewpubs, a tasting room for special pours, and intimate brewery tours.
Since 1991, annual publication Plazm has been featuring art, literature, and culture as presented by artists and contributors. Run by non-profit organization New Oregon Arts & Letters, this bastion of fine writing and artwork was the perfect companion to the subtle and complex brewing style of The Commons and the distinctly Northwest inspiration of Ft. George.
But of course, it's all about the beer, and what both breweries bring to the table together. On one end, Ft. George is capable of producing clean, pure beers with singular focus. Their simplicity is evident from beers like the pre-prohibition recipe 1811 lager, or Sunrise Oatmeal Pale Ale, which uses only basic 2-row malt. At the other end, Mike Wright and the team at The Commons clearly have a mastery of yeast unlike any other American brewery, as featured in their beers Flemish Kiss and, well, everything they brew.
We aren't afraid of a little hard work at The Manual, so we gathered an expert team of reviewers (Drew Prindle of The Manual's Swill column, and Digital Trends contributor Emily Schiola) to roll up their sleeves and taste. The consensus? When these two worlds collide, we're left standing in the center of it all, sipping on a farmhouse ale that's nothing short of incredible.
Once poured out of the colorful pint can, the light amber brew glows in the light, with a translucence that feels purposeful and exact. Cloves and nutmeg radiate softly from the head, a lightly spicy precursor to the smooth flavors that follow. The first sip teases you with hops, light and citrusy, with a big, warm estery quality that comes from the carefully cultivated yeast. Plazm is drier than your average beer, but will feel right at home to anyone who's a fan of saisons and farmhouse ales. There's a bitterness too, but it's different than you would find in an IPA, with a highlight on fruity, spiced aromas. At the very end, you'll be left with the lingering yeast flavors of apples, citrus, and subdued hops that will kick around for a while, and with an ABV of 6.5% it'll have you feeling good without tasting like it.
The two breweries will kick off the beer's release with a series of tastings at brewpubs across Oregon, with a free concert and party at Holocene in Portland. There will be a raffle, door prizes, local music, and of course the beer will be flowing.
Holocene – Portland, Oregon
1001 SE Morrison Street
Sunday – February 1st
8pm – 11pm
No Cover
You can find all of the release information below if you're looking to party with the brewers, or check out the Fort George beer finder to track down some cans.
The Bier Stein – Eugene, Oregon
1591 Willamette Street
Thursday – January 29th
6pm – 9pm
Belmont Station – Portland, Oregon
4500 SE Stark Street
Friday – January 30th
5pm – 8pm
Beer Junction – Seattle, Washington
4511 California Ave SW
Saturday – February 7th
4pm – 7pm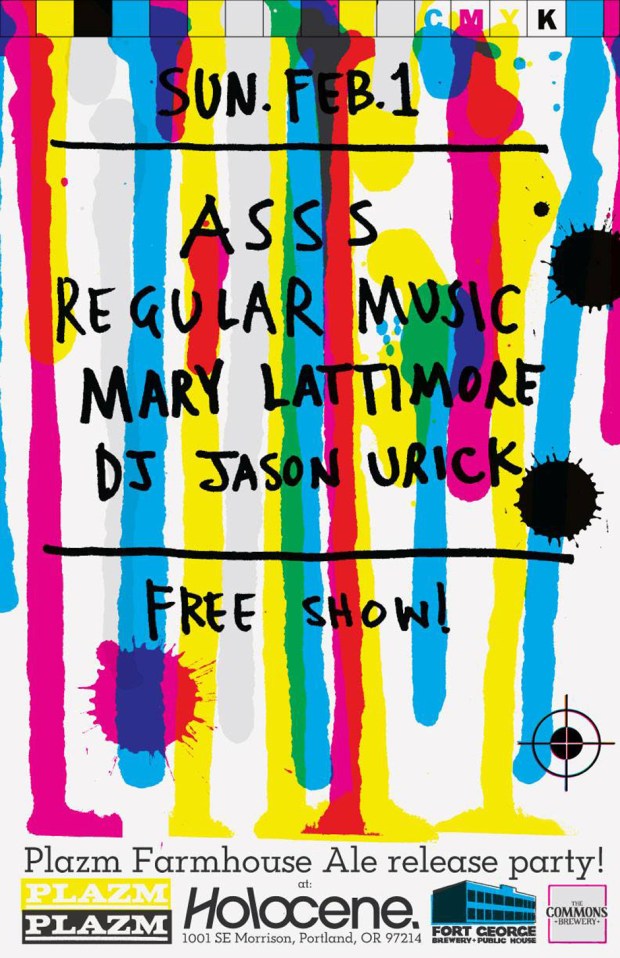 Editors' Recommendations