On Thursday June 26, we had the honor of hosting an intimate cocktail party to celebrate Four Roses Brand Ambassador, Al Young. On one helluva hot and humid New York City evening, we gathered at Danny Meyer's Southern-inspired Porchlight bar to welcome friends to meet Mr. Young who flew in from Lousiville, Kentucky just for the event.
Our Spirits Editor, Sam Slaughter created a thirst quenching punch using Four Roses as the base that was served in punch flasks. Witnessing the speed that our poor waitress had to refill the flasks, we think it was quite a hit. Porchlight also served a variety of Southern-themed snacks including fried chicken bites, cheese biscuits, and hush puppies.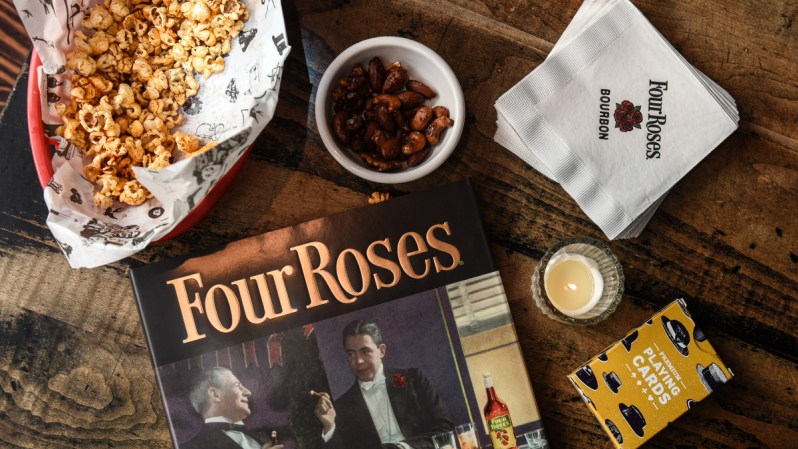 Mr. Young was the consummate brand ambassador, meeting and greeting all of the guests as well as signing copies of his book, Four Roses, A Return of a Whiskey Legend (his inscription often said simply, 'Be Mellow!' which we may have to steal). Al has been with the company since 1967, originally working in the Quality Department of Joseph E. Seagram & Sons, Inc. In 1990 he moved to the Lawrenceburg, Kentucky facility where he served as a distillery manager for 17 years, prior to becoming Four Roses Bourbon's Brand Ambassador in 2007. Al was inducted into the Whisky Magazine Hall of Fame in 2015 and is also a member of the Kentucky Distillers' Association Kentucky Bourbon Hall of Fame.
As an added bonus, Al brought a bottle of the special 2017 Limited Edition 50th Anniversary Small Batch Bourbon, released in his honor. We passed around samples for everyone to taste and Al asked the room (mostly the ladies!) their thoughts on the tasting notes. We then all joined in for a toast to this icon of the bourbon business.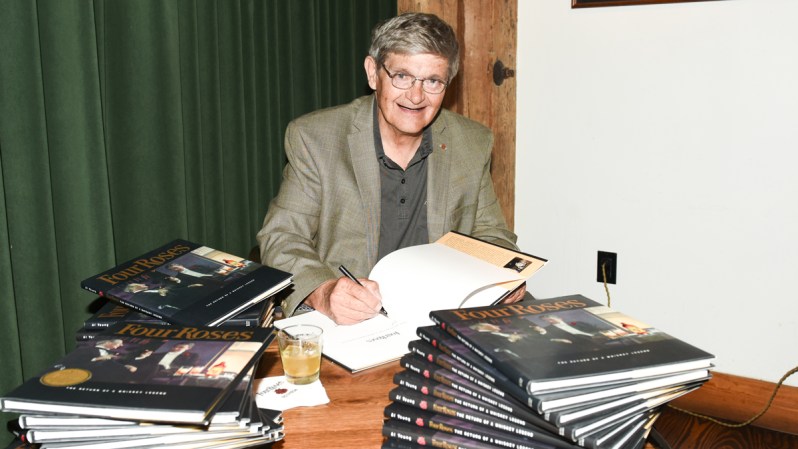 Thank you, Al, for taking the time to come all the way up to New York City for us to celebrate your success!
Sam's take on the Fish House Punch
Ingredients:
• 4 c Four Roses Bourbon
• 2 c cognac
• .5 c peach brandy
• 4 c earl gray tea
• 1 c white sugar
• 1 c lemon juice
• 4 lemons, peeled, peels reserved
Method: Add sugar and lime peels to a large bowl and mash together to release the citrus oils into the sugar. Allow mixture to infuse for at least between thirty and forty-five minutes. Dissolve sugar mixture with tea. Add bourbon, cognac, lemon juice, lime juice, and cherry brandy. Mix. Add ice block to mixture. Garnish with lime wheels.
Editors' Recommendations