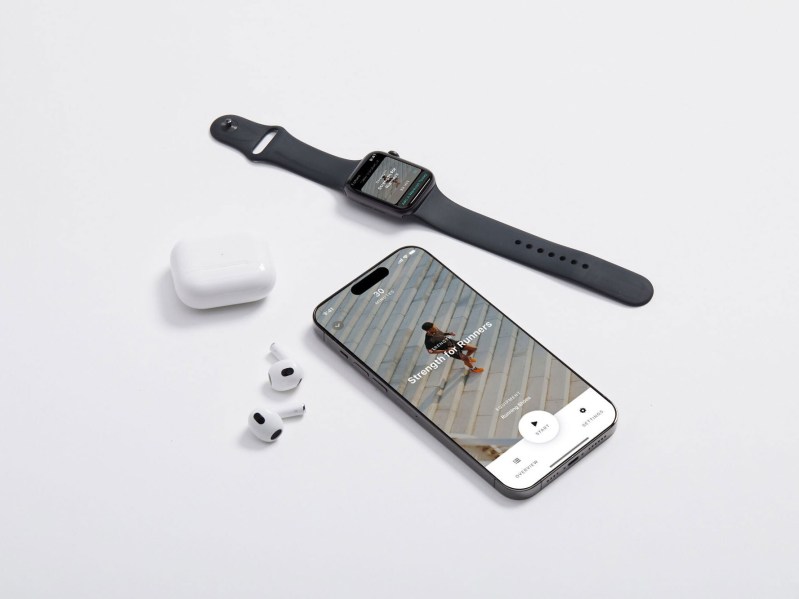 This content was produced in partnership with Future.
There's a lot to think about when you're trying to maintain good health, get in shape, or stay in shape. From your sleep cycle to the foods you eat and the exercises you do to the cadence with which you do all these things, it's certainly an involved process. You could say there are a lot of factors influencing your health and fitness. But there's one factor, above all else, that could help you make real, productive progress. With a one-on-one personal trainer, suddenly, most of those contributing elements are no longer as burdensome. But realistically, who can afford their own personal trainer, and more importantly, who has the time to devote to regular one-on-one personal training sessions? Believe it or not, the answer is anyone, thanks to Future.
Imagine this, it's your lunch break, and you're ready to work out, but you're not quite sure what exercises you should be doing. Worse yet, you don't have any equipment handy. If you have Future, that's no problem. Future's coaches take personal training to an entirely new level, first getting to know you, your preferences, and your needs and then building a program around your unique "why." They create a personalized plan just for you to help break your bigger fitness goals into smaller, more manageable achievements. Then, they ensure that all of their sessions, guidance, and plans are seamlessly integrated into your daily life.
Because they come from a variety of disciplines with diverse experiences, they know some of the challenges you might face. From D1 coaches working directly with pro athletes to Olympians and those with knowledge of specific health conditions like postpartum, weight loss, metabolic, and heart conditions, almost every potential need is covered. They offer advice and accountability — holding you to the workouts you need to do — but on your terms, wherever and whenever you need it. It's legitimately like having a direct and personal line to your trainer, and it's always available. That lunch break scenario is suddenly real, it's possible to squeeze in a workout, and with your Future coach, you can maximize that time to keep your personal health journey on track.
If all of this sounds too good to be true, or you want a little more information about how it all works, keep reading. Otherwise, you can sign up for Future today, and they're offering 50% off your first month for new subscribers. You can cancel anytime with no commitments.
Busy lifestyle? No problem
Future was designed with the modern lifestyle in mind. We're all busy and have responsibilities, and no matter how much time you may want to devote to your health journey, it's not always possible to do so. Even if you have the time, you may not be in the appropriate location or have the correct equipment to make it all work. But none of that is a problem with Future. Your personal coach will ensure you have everything you need, including accountability, guidance, a long-term plan, and, most importantly, instructions for an excellent workout.
Future is so much more than just a fitness app, it effectively puts a personal trainer in your pocket and gives you access to someone willing to take part in your journey. And with Future's app, there's no need to plan workouts around one-hour time slots or specific events. Instead, your coach will offer the flexibility to work out whenever, wherever, and however exercise fits into your schedule and lifestyle. Imagine having a personal trainer who always comes to you, never forces you to use a particular gym or certain equipment, and is always willing to adapt to your current situation. The goal is to enable you to be your best and healthiest self. Everything Future offers aligns with that mission. No question about it.
It's training reimagined and fully personalized
Health and fitness routines are subjective. Yes, there are core tenets you should follow, like eating healthy and exercising regularly, but the specific details of those activities depend on your body. What works for someone else is probably not going to work for you. Your Future coach will take the time to get to know you, offer the appropriate guidance and tailor an entire system to your lifestyle. There are no scheduled workout times or limits holding you back. You'll get effective programming that drives real, sustainable results for your body.
Years ago, I broke my ankle playing soccer. Ever since then, I've had difficulties working out my legs, not just because of mobility but also discomfort. That doesn't change the fact that I still need to work out and still need to keep moving to stay in good health. But it does mean I need more personalized workout plans that consider my injury. Future's coaches will listen to these kinds of concerns and help you find a path forward.
When you join Future, and connect with your coach, you're interacting with another empathetic human — not a bot or AI platform. And while they may be experts in their craft, they understand the concerns you may have and the limitations your body may pose. The coaches know firsthand what it takes to put together a great workout, and they have incredible experience breaking those workout programs down into smaller, more manageable opportunities. Moreover, they don't just create the workout and leave you to fend for yourself, they guide you to a better future with advice, encouragement, and plenty of motivation. Those days when you're ready to give up, your coach will be right there, ready to cheer you on.
Everyone needs a little [fitness] support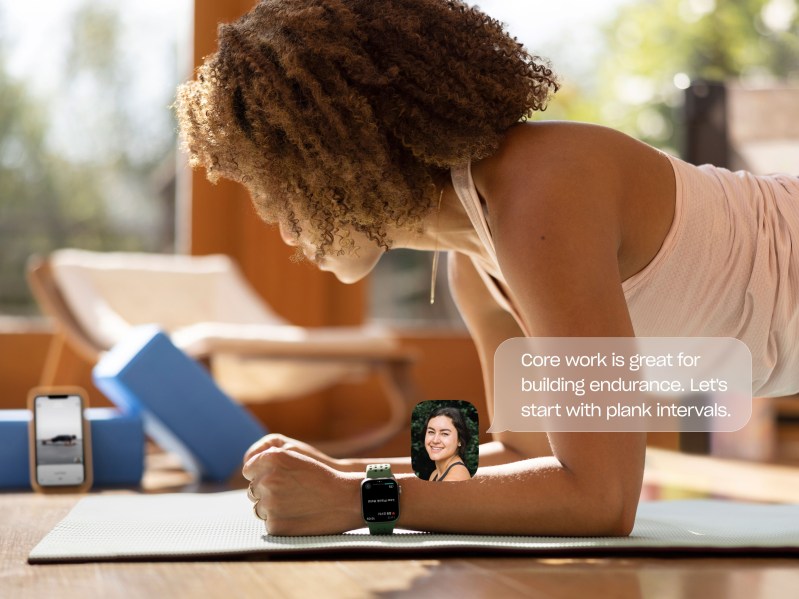 Every single one of us has days where we just don't have the motivation to get in a good workout, it happens. Either you're not emotionally or mentally prepared, or your body just isn't physically ready to hit the ground running. It's on those days when we need direct support the most, and through the Future app and its exemplary coaches, that's precisely what you'll get. Isn't it about time you equipped yourself with the right tools to master your health and fitness journey? We certainly think so, and so does Future.
We highly recommend checking out the app, at the very least. Right now, new subscribers can sign up for Future and get 50% off their first month. It's the perfect opportunity to give it a test run and see how you can transform your health. Plus, you can cancel anytime with no commitments.
Editors' Recommendations