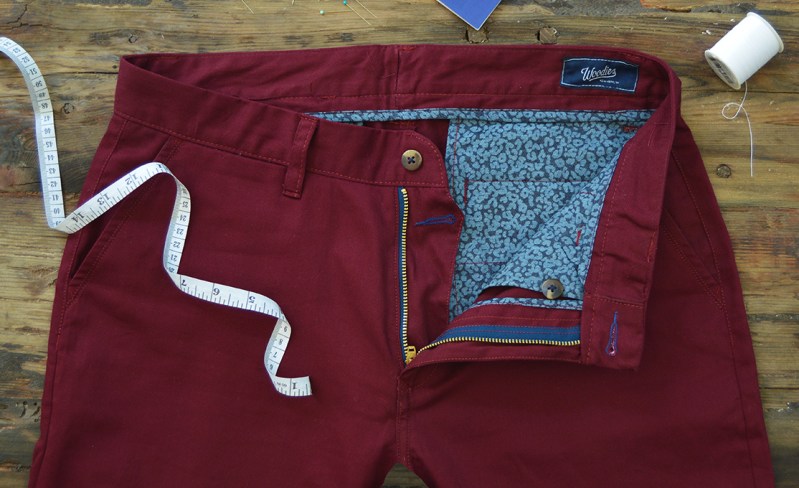 We've been keeping an eye on Woodies Clothing since they took the custom shirt world by storm—they were fully funded within seven hours of launching on Kickstarter in April 2014 and followed up with a second campaign in July 2015. 
They're back on the scene with a new offering—custom chinos. This time full funding of $15,000 on Kickstarter came in within THREE HOURS! So far it's brought in more than $57,000 and counting. With the campaign still running, there's time for you to cash in on their incentives. 
I caught up with founder Jacob Wood to find out the inspiration behind this new offering.
"As a founder, I've always been interested in what my customers say and what their feedback is," he said. About a year ago he sent out a survey to gauge interest in the next great product. He asked about custom blazers, ties, suits and chinos and received an enthusiastic response for the chinos.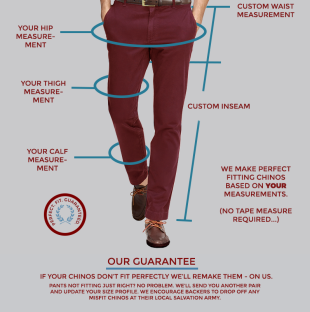 "Probably 80% opt for our 3D measuring," he said. "Just plug in height, weight, average shirt size, and the size of pants you typically wear and from that we can calculate all your measurements."
Woodies currently offers a choice of eight fabrics in a range of colors. Plus, you can choose your back pockets, pleats, cuff hem or plain hem. The regular price is $125.
We love the great guarantee that comes with these pants. Wood promises the fit will be perfect. If you think it needs adjustment, he asks that you take the pants to your local Salvation Army and Woodies will send you a complimentary remake.
Wood is confident, though, that you'll love them from the moment you put them on. "They're the best pants ever."
Editors' Recommendations