Looking great in the summer — particularly at an outdoor happy hour, a reception or a wedding — used to be (and often still is)  a taxing affair, even for the most seasoned dressers. Thankfully, relief is in sight — Combatant Gentleman is here to help with a smartly crafted assortment of essential summer suiting.
While hard-wearing fabrics like wool and tweed work for blazers and full suits in the fall and winter, lighter fabrics are the name of the game when it heats up. In fact, the brand's Endurance Suits knock it out of the park — particularly in an essential colorway like Summit Blue.
"Ideal warm-weather suits are constructed with lightweight materials like linen, cotton and stretchy, more durable fabrics," said Vishaal Mewani, the brand's co-founder and CEO. "We created our Endurance Suits for this very reason."
The suiting line meets the needs of the brand's customers, many of whom are based in cities and on the go. Of course, the suits should work just fine when you find yourself more stationary, too. Made of Italian wool blended with stretch from the fabric mill Marlane (also based in Italy), they also feature a breathable jacket lining and half-canvassed construction that should mold to your frame over time.
The brand's other suits also lean more toward lightweight, seasonally friendly fabrics, lincluding the Brown Slim Fit Chino Suit — at only $140, it's a downright steal, complete with slim lapels and classic two-button construction.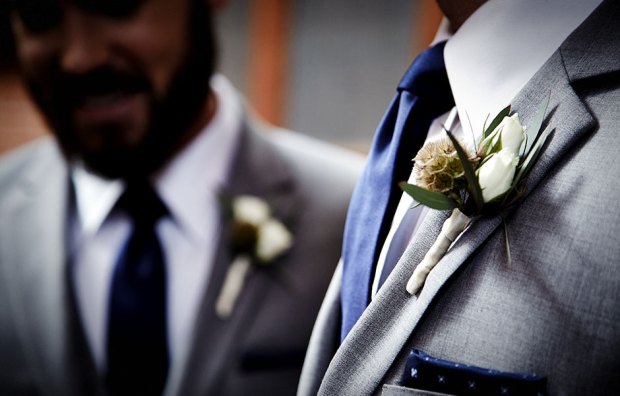 For those summer occasions where looking great isn't just an added benefit, but a requirement — say, if you're in a wedding — the brand also offers up a wedding-specific section on its site. That includes everything from a very James Bond-esque Midnight Blue Shawl Collar Tuxedo to a heightened Blue Two-Piece Suit that would work for groomsmen or grooms alike.
Related: How to Choose the Perfect Blazer
To strike the right sartorial balance in addition to comfort, Mewani recommends emphasizing fit in addition to fabric quality.
"Finding the best fit comes down to knowing your body (and) playing with different styles," he said.  "When you feel great, you look great — and that works both ways."
And lest you forget those crucial accessories, Combatant Gentleman is making its name known in that area, too. Looking for a classic black Oxford? Look no further than the brand's new Toecap line of footwear, just launched in May 2016. The range includes everything from a pair of dark brown suede Chelsea boots to dressy black patent leather Oxfords that would dress up the sharpest tuxedo.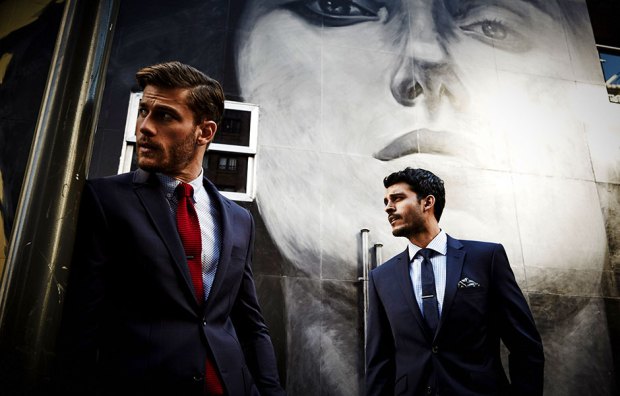 "Combat Gent is all about providing that added value to help our guys get where they
need to go, so we knew early on to create a comprehensive collection that includes ties, bowties, pocket squares, belts, scarves, and then some," Mewani said. "Our roots lie in suiting and tailoring, but we want to be that one stop, head-to- toe shop for our guys."
So, when you get ready to head out this summer and need to suit up from the ground up, Combatant Gentleman would be as good a place as any to start.
Editors' Recommendations