Summer is coming to an end and for many of us, that's absolutely devastating. Once the leaves start to change and fall rears its ugly head, we spend less time outside barbecuing, swimming, and enjoying the sun. This changing of the seasons isn't all bad, though. If your summer was missing patio furniture, a new grill, or sweet backyard fire pit, those items have all received significant discounts.
You may not be able to take full advantage of anything you buy until next summer, but with savings like these, it's totally worth stocking up now. The Walmart Labor Day sale has everything you need for next year at ridiculously low prices.
A patio or deck is incomplete without at least one piece of patio furniture. You need somewhere for you and your guests to sit that isn't the ground. If you've been looking to upgrade your outdoor experience, whether with wicker, wood, or plastic, these Labor Day sales should help you do just that. With serious savings on furniture sets, chairs, large umbrellas, and swings, now is the time to buy.
Our picks:
Every backyard, patio, or deck should have a barbecue on it. It's essential to any summer get together to be able to grill meats and veggies underneath the open sky. This kind of cooking equipment can get fairly expensive, but with the Walmart Labor Day sale, there are some surprisingly affordable options.
Our picks:
Fire Pit Sale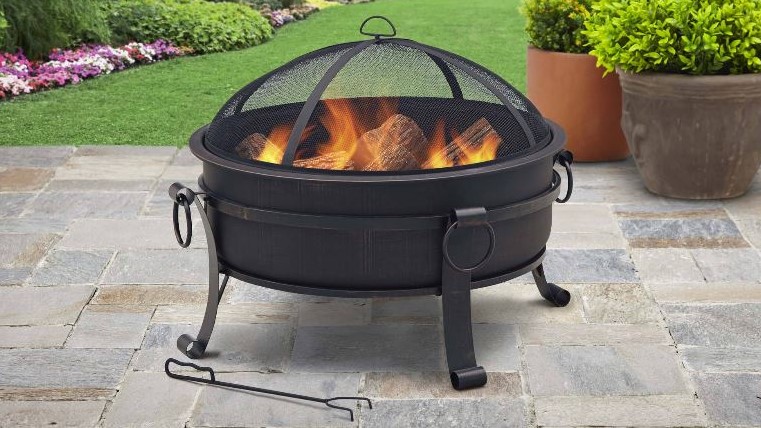 A fire pit is like the centerpiece of any backyard. It's where you gather with family and friends to roast marshmallows, tell stories, and enjoy an evening under the stars. There are a lot of different pits to choose from, but if you're looking to save a pretty penny on a decent flame holder, now is a great time. With prices as low as $30, Walmart really wants you to pick one up for next year.
Our picks:
If you're still starving for savings, we've also found some of the best Labor Day sales on menswear and even more Walmart deals you can take a look at.
Editors' Recommendations