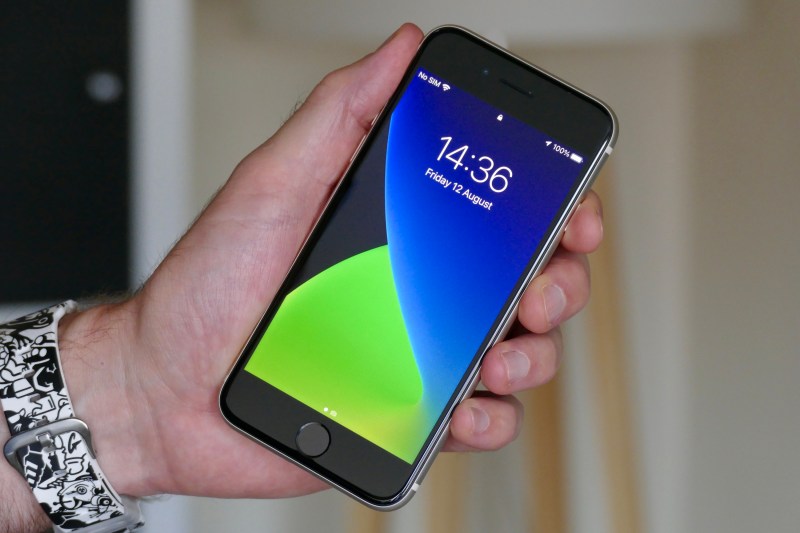 You might be surprised to hear this, but Apple iPhone products tend to be great traveling companions because of the Apple ecosystem, especially when paired with something like an Apple Watch SE. Even if you don't travel a lot, you can still take advantage of many of Apple's subscription services, such as these great shows on Apple TV+. If you want to get into the Apple ecosystem, there's no cheaper and better way than the iPhone SE 3rd gen. Luckily, Walmart has a great deal on one, bringing it down to $149 from $379, which is a pretty substantial deal.
Why you should buy the Apple iPhone SE
For being a budget phone, we're surprised that the iPhone SE comes with an IP67 resistance rating, meaning it can withstand the elements much better and is a good hiking and traveling companion. It also has wireless charging, which can help avoid dirt getting into the charging port and being pushed in with repeated uses out in the wild. With a weight of just 144 grams and 7.4mm in thickness, the iPhone SE is also lightweight and compact, so it won't take up much space in a bag or pocket, compared to other phones that are almost twice the thickness and weight.
As for the display, it's a gorgeous 4.7-inch Retina screen running a 1334 x 750 resolution, and while that's not as high-fidelity as flagships, its pixel density is relatively well packed, so it's not noticeable on a smaller screen. One downside is that it only has a 60hz refresh rate, and if you've used higher-end smartphones, it will be a difficult switch. Luckily, performance is excellent due to Apple's A15 Bionic chip, making the phone quite snappy, and connectivity is excellent with Bluetooth, Wi-Fi, and 5g. As for the cameras, both the front and back facing are 12MP, so they aren't amazing, but they'll suffice for a couple of quick snaps here and there
While the Apple iPhone SE 3rd Gen isn't going to stand up to flagship phones, it's a surprisingly budget-friendly smartphone from Apple, and it's probably one of the cheapest ways to get into the Ecosystem at just $149 from Walmart.
Editors' Recommendations